"Auroras provide direct visual evidence that the atmosphere is shielding life on Earth from the radiation hazards of space." - Michael Kosch, SANSA. Today Overwintering Teams are celebrating...
read more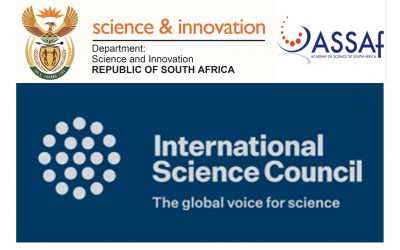 With funding from the Department of Science and Innovation (DSI) of South Africa, the International Science Council (ISC) Regional Office for Africa (ROA), in collaboration with the Academy of Science of South Africa (ASSAf), the African Academy of Science (AAS), the...
read more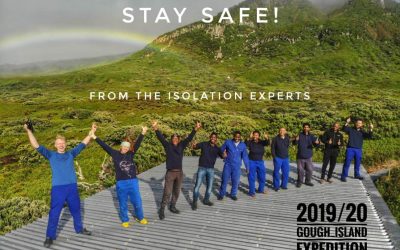 In this edition: So what does a Meteorological Technician do? So close, yet so far... Living on a tiny rock in the South Atlantic during a global pandemic Going on an adventure — part II Life as a Communication and Electronics Engineer at Gough Base Gough Island Pool...
read more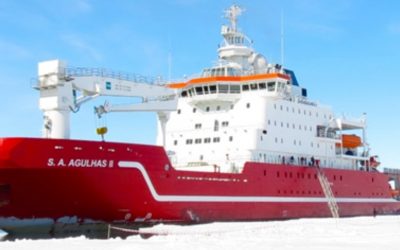 On the 3rd of May 8 years ago the S.A. Agulhas II arrived at East Pier. See the video on the Antarctic Legacy of South Africa Archive of the Documentary on the vessel built in Finland. The S.A. Agulhas II arrival ceremony and dedication function was held at East Pier...
read more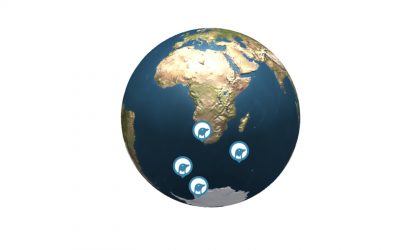 EARTH DAY LIVE 2020 – Let's flood the digital landscape! Antarctica and the surrounding Southern Ocean are remote and endure a particularly harsh environment, being the coldest, windiest and driest place on Earth. The position the region is also globally unique...
read more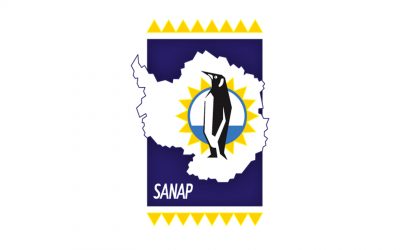 As a result of the streamlining, the NRF will publish the One Call for Applications for funding in February 2020 (Review Period 1) and others later in Review Period 2 under the following categories. Refer to Appendix 1 for the Review Periods - The NRF General...
read more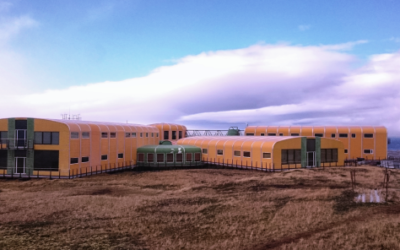 Message from DDG Judy Beaumont to Marion 77 Overwintering Team: "I want to send a special farewell to the five amazing Marian 77 expedition members who for the first time in the history of the program are experiencing a different, unexpected and never been done before...
read more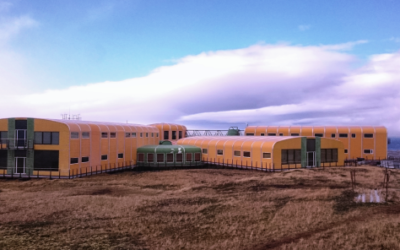 Marion 77 will depart today from East Pier to Marion Island. In a press release Minister Creecy (see below) stated that :" As a result of the lockdown and as per announcement of the President, the voyage planning and arrangements have to be reconfigured to minimise...
read more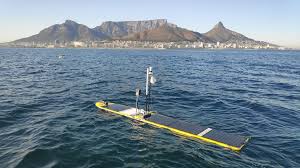 CAREER OPPORTUNITY - Post Doctoral Fellowships. The Council for Scientific and Industrial Research (CSIR) is a leading scientific and technology research organisation that researches, develops, localises and diffuses technologies to accelerate...
read more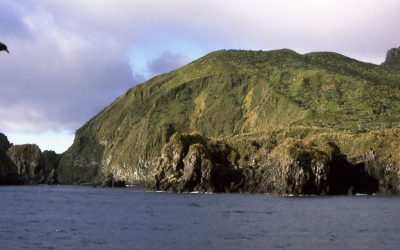 "World Heritage Day or the International Day of Monuments and Sites has always been an occasion to reflect upon - and often visit - heritage sites that are important to us. This year, during...
read more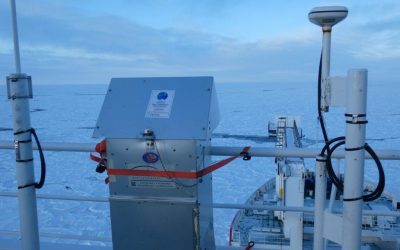 This SANAP project is part of a fantastic international collaborative effort Biogeoscapes, a follow up programme of GEOTRACES . (Left - During Winter Cruise 2017: Susanne Fietz, Ismael Kangueehi, Johan Viljoen, Ian Weir, Ryan Cloete) ...
read more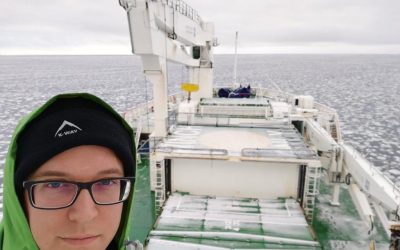 Johannes Jacobus Viljoen grew up in the small town of Wolseley in the upper Breede River Valley and started his tertiary education at Stellenbosch University after graduating high school in Ceres. He completed a BSc in Earth Science in 2015 and became the first member...
read more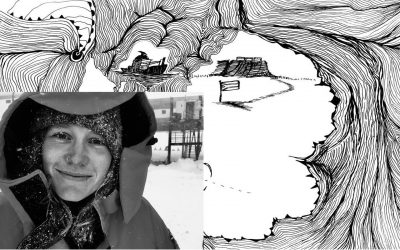 Jess Verheul grew up in Johannesburg, South Africa and has always had an affinity for the outdoors, wild and remote places, exploring, surviving and adventuring. She believes she might have been inspired and influenced by her grandparents being farmers; "we spent much...
read more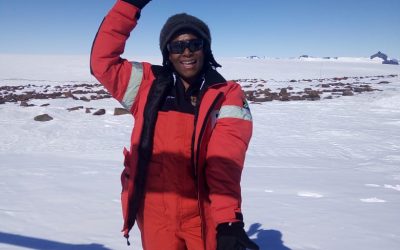 My name is Khuselwa a.k.a. Kusi Ngxabani, Deputy Director: Vessel and Helicopter Management with effect from 01 September 2019. I joined the erstwhile Department of Environmental Affairs & Tourism in 1997 as an Administrative Clerk, in the Directorate:...
read more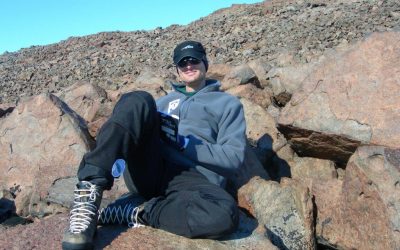 Werner Nel was born and raised in East London. He was educated at the University of Pretoria with a BSc in Earth Sciences: Atmospheric Science, BSc Hons in Environmental Analysis and Management and an MSc and PhD in Geography. His MSc was on the Quaternary landforms...
read more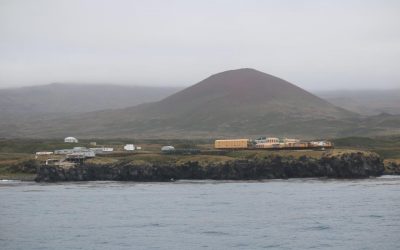 Marion 2020 Voyage - Minister Barbara Creecy - Department of Environment, Forestry and Fisheries (Twitter Feed@EnvironmentZA) "Antarctica and the Southern Ocean environments are special outdoor laboratories that provide a barometer against which the rate and...
read more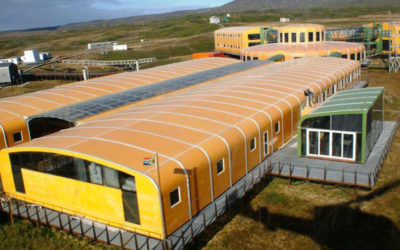 UPDATE ON WAY FORWARD FOR MARION 2020 RELIEF VOYAGE - 2 April 2020. The Department of Environment Forestry and Fisheries (DEFF) hereby wishes to inform all participants, principle investigators and support teams of the arrangements pertaining to the forthcoming Marion...
read more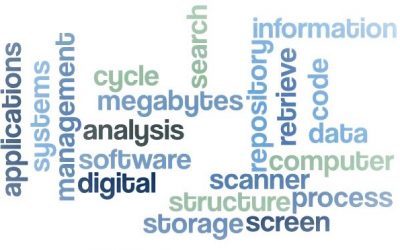 The Call for SANAP Proposal submission is 30 April. It is important that within the proposal principal investigators need to look at data management. Below information to help with the proposal. "The amount of time and money required for coding, checking,...
read more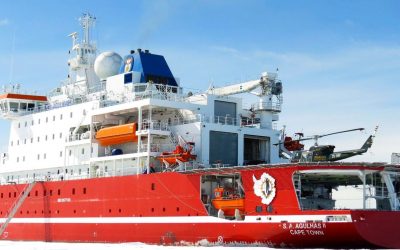 The Mid-Month series final for March is reflecting on Science projects on Sunday. The Sound and Vibration Research Group (SVRG) in the Department of Mechanical and Mechatronic Engineering is a SANAP research project. The SVRG has established expertise,...
read more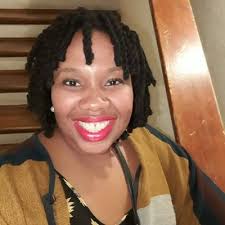 Every year new students are joining the South African National Antarctic Programme(SANAP). As Saturday is probably the time to break from studies, our first "Saturday Student" in the Mid-Month series is Kolisa Yola Sinyanya or for those who are familiar with Twitter,...
read more
The Department of Environment, Forestry and Fisheries (DEFF) clarifies the recent evacuation of the Marion Island 76 over-wintering members Media Release 13 March 2020: During the recent return leg of the SANAE 58 voyage, South Africa's polar research vessel, the SA...
read more