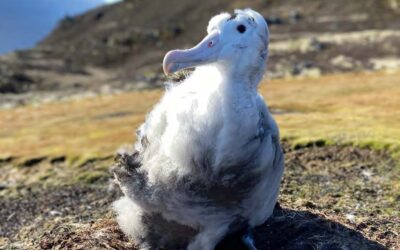 In this edition: Meet the small team of 8 members - they were the 'original' M77 Thereafter field assistants and a film crew were able to join the team - meet the complete 77th Marion Island...
read more
Current engineer at Marion Island is Stephanus Schoeman: "One of the five Marion Island first-timers is SANSA Space Weather Engineer Stephanus Schoeman. He will monitor and maintain systems, report on the status of different instruments, and develop new hardware and...
read more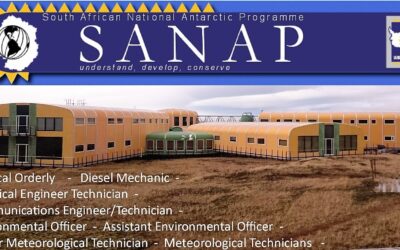 Applications now open for Marion Island 2021-2022 season. Visit the Jobs page to see vacancies. Applications close first week of November. Visit Gallery to see all Marion Team Photos and read more about the expedition and living on the...
read more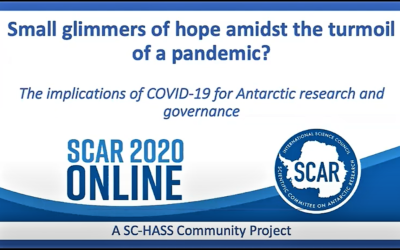 The SCAR-Executive approved support for work to be undertaken by the Standing Committee on the Humanities and Social Sciences about the impacts of COVID-19 on Antarctic research and researchers. Should anyone wish to communicate with the community considering...
read more
Heather Forrer completed her undergraduate BSc degree at the University of Cape Town (UCT) in 2015, majoring in Ocean and Atmospheric Sciences and Marine Biology. She then went on to complete her Honours degree at UCT in 2016 under the supervision of Dr. Sarah Fawcett...
read more
Mariëtte Wheeler – regular freelancer for Antarctic Legacy of South Africa was born and bred a proud Pretorian girl. But my passion for the ocean developed throughout my childhood as my grandparents lived in Knysna. In my late teens I found myself staring at the...
read more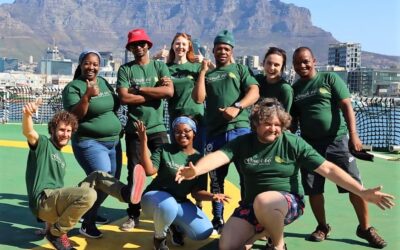 Gough Island is located at 40°S, 9°W – 2600 km from East Pier, Cape Town Harbour. (Image above by Christopher Jones currently onthe Island) South Africa has been operating a weather station on Gough Island since 1956. The first overwintering team consists of 4 members...
read more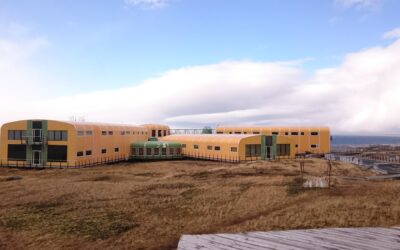 Department of Environment Forestry and Fisheries Media Release: International wildlife documentary series to be filmed on Marion Island - 16 September 2020 Following a rigorous approval process that involved key stakeholders, the Department of Environment,...
read more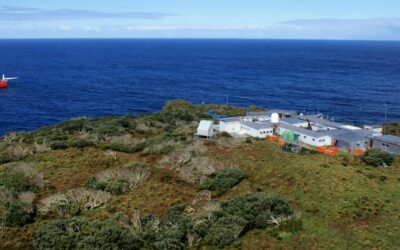 Department of Environment Forestry and Fisheries : Media Statement - 15 September 2020 : SA Agulhas II will depart for Gough Island under strict health protocols: The 2020 annual SA Agulhas II relief voyage to Gough Island will depart on 17 September 2020 under...
read more
Antarctic cities and the global commons: Rethinking the Gateways – project by Institute for Culture and Society. How we care for Antarctica is key to the planet's future. As pressures on the continent increase, five gateway cities will become critical to its future....
read more
Rudzani Silima (Rudzi) have from a young age, always known that she would pursue a career in environmental conservation and science. "I grew up in the very small town of Louis Trichardt, surrounded by nature. Having a great attitude in subjects such as science, math,...
read more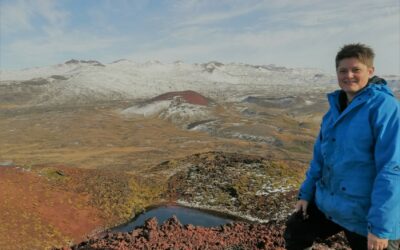 A friend of mine once told me that I am a borne civil servant, and it turns out she was right. Although I got accepted at the University of the Free State to study civil engineering after I matriculated, at the time my parents lacked the financial means for me to go...
read more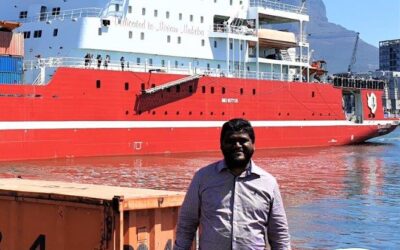 Nish Devanunthan is the Director of Southern Oceans & Antarctic Support in the Department of Environment Forestry and Fisheries: Oceans & Coasts. Nish hails from a small town in Kwazulu Natal on the North Coast. Nish spent the first 10 years of his...
read more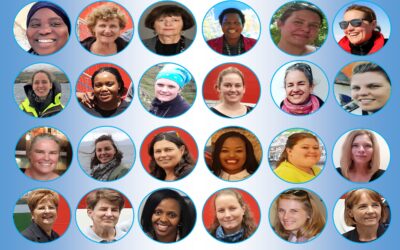 On South Africa's National Women's Day we celebrate all the women involved in the South African National Antarctic Programme (SANAP). In the 60 years since the vents of 1956, the phrase has...
read more
SCAR2020 Online starts on Monday 27th July with related events, with the conference starting on Monday 3rd August till 7th August with an APECS workshop from 11-13 August2020. " SCAR's Open Science Conferences have been a focal point for the Antarctic research...
read more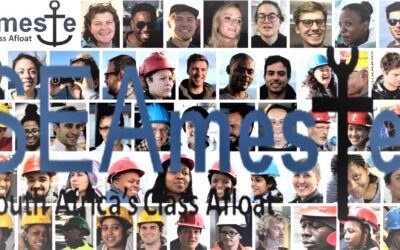 The SEAmester programme is a marine science winter school founded by Prof. Isabelle Ansorge of UCT which takes place at sea and provides the perfect platform for coupling both academic...
read more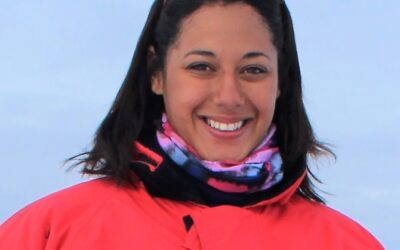 Where did it all started for Tahlia: "From an early age I have had an unbridled passion for the ocean and understanding technology, which led me to pursue my studies in Oceanography at the Cape Peninsula University of Technology (CPUT). I chose to study here as it...
read more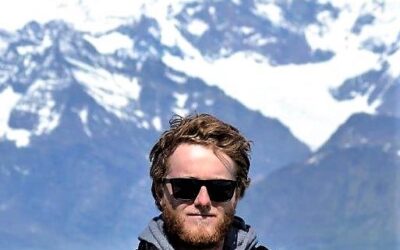 Stephen involvement in SANAP started back in 2016 when he was a student at UCT. He was working towards his Honours degree in Environmental Management when he came across the SEAmester programme and the opportunity to go to sea. "I applied and successfully made it into...
read more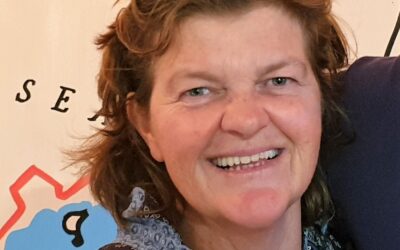 Isabelle as a child always wanted to be an oceanographer. "When I was 13 my father sent me off for 6 months on a Tall Ship to sail around Africa. And so, having grown up on sailing ships and sailing the world at a very...
read more
Family hikes and visits to game reserves instilled in me a keen interest in the natural world at an early age. This led to a BSc and BSc hons in Zoology at the University of the Witwatersrand. This was followed by the first of three year-long expeditions to Marion...
read more
The SANAP symposiums is: "..the perfect platform for diverse disciplines to "cross-fertilise" ideas often leading to collaborations. It is an exciting community; the people are so different, but the focus is on the same...
read more