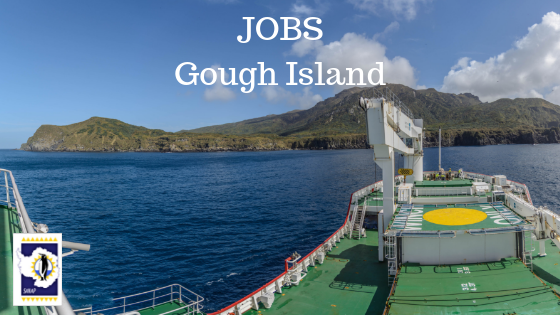 The next Gough Island Overwintering Expedition will depart from Cape Town in September 2019. This will be the 65th Gough Island overwintering team who will return to Cape Town in October 2020.
Positions currently advertised:
Medical Orderly
Electrician
Diesel Mechanic
Communications Engineer
Senior Meteorological Technician
Assistant Meteorological Assistant (2 posts)
If you are interested in applying to overwinter, please click here.
Please note that applications close between 04 and 14 March 2019.
Please download the PDF advert of the position you are interested in and follow the application instructions as set out in the advert.
Read more:
Recent article (Afrikaans) about the Gough63 team (Click here).
Click here and here for more information on Gough Island (English).
Photo Credit: Tom Mc Sherry