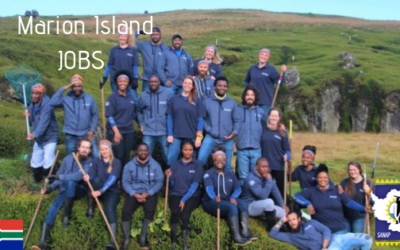 Job opportunities available on Marion Island Overwintering Team - download the job description below and complete a Z83 available on the website. Closing date for applications is 18 October 2021....
read more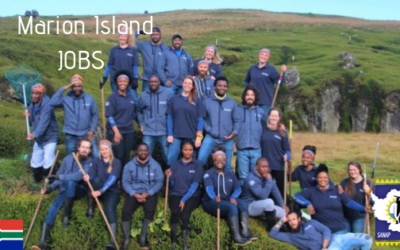 Job opportunities available on Marion Island Overwintering Team - download the job description below and complete a Z83 available on the website. Closing date for applications is 18 October 2021. Environmental...
read more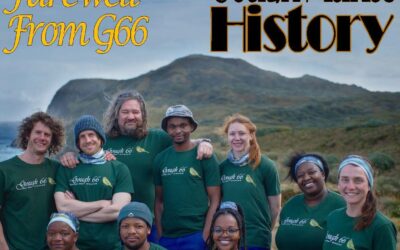 Final Newsletter from Gough 66 Overwintering team, Read in this issue Final Words from the team leader: " Our 13 months on the island has been filled with a lot of adventure and we were part of history in the making, we accommodated the Geo Searcher crew after...
read more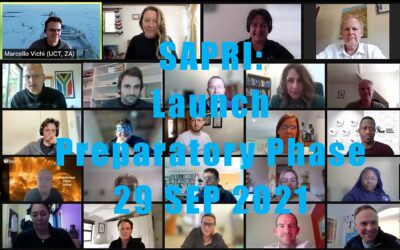 South African Polar Research Infrastructure (SAPRI): Launch of the Preparatory Phase The SAPRI team is pleased to inform you that the contractual agreement for the starting of the SAPRI implementation phase is being finalized between the Department of Science and...
read more
The 67th Gough Island overwintering team, all crew onboard the S.A. Agulhas II, and take-over personnel have gone through an isolation period and Covid19 testing prior to departure to Gough Island. The vessel departed from East Pier, Cape Town Harbor on the 15th of...
read more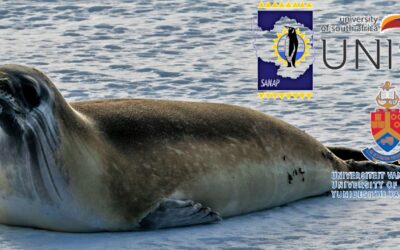 Ross seal ecology, behaviour and physiology in a changing environment SANAP research project by Prof Trevor Mcintyre in die Department of Life and Consumer Sciences at University of South Afrcia as principal investigator and Dr Mia Wege , Co-Invesitigator from...
read more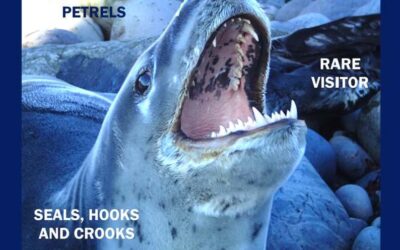 Marion 78 wish to share some of our most memorable moments from the past two months in the August 2021 edition of the Wanderer. "These moments are cherlsed by the team; from good food, such as dumpling bread and tender oxtail stew, to birthday celebrations and random...
read more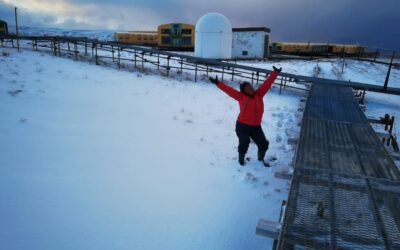 Marion 78, our Overwintering team members at Marion Island celebrate Spring 2021. (Above(l-r: Alicia Siyasanga, Tlhonolofatso) Our Meteorologist team of the South African Weather Services, Alicia Phakula (Meteorologist Technician), Siyasanga Mpehle (senior...
read more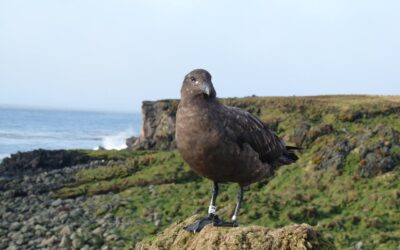 Ecosystem processes are changing worldwide, especially with the impacts of invasive species being exacerbated by climate change. This is particularly obvious in the Southern Ocean where a warmer and dryer environment allows the proliferation of species once limited by...
read more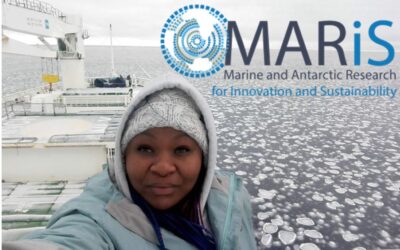 Predictive computational models of Antarctic sea ice through metocean thermodynamics are used to determine sea ice extent and break up. These models are also used for input into climate models and for analysis of the effects upon ships and offshore structures...
read more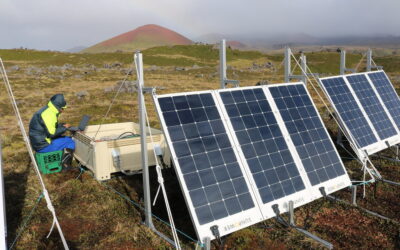 A few hundred million years after the big bang, the first stars in the universe were born during a period known as "cosmic dawn." This epoch is uncharted territory: the first and only tentative detection of cosmic dawn was reported in 2018, thus opening a new...
read more
Industry 4.0 is the digital transformation of global industry. Digital twins pose to disrupt conventional business as they harness real-time data alongside a digitized representation of the state and behaviour of real assets to offer decision support. Sound and...
read more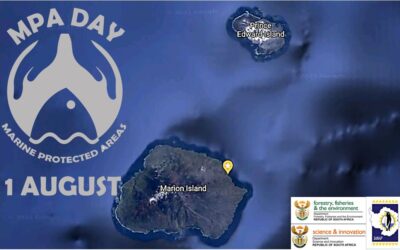 The 1st of August 2021 represents Africa's first ever Marine Protected Area Day. "A Marine Protected Area (MPA) is an area of coastline or ocean that is specially protected for the benefit of people and nature The rich diversity of coastal and ocean ecosystems...
read more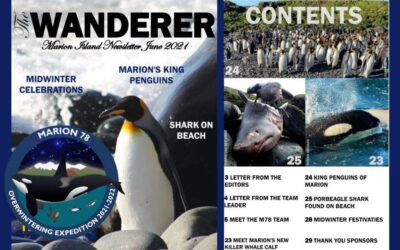 In this edition: Meet the 78th Marion Island Overwintering Team (2021 - 2022) New killer whale calf Sealer, Frikkie van der Vyver, spot another Porbeagle shark on beach Midwinter 2021 celebration and more... Click here to download this issue of The Wanderer. Click...
read more
Marion Island (29 000 hectares) and Prince Edward (4500 hectares), collectively known as the Prince Edward Islands (PEIs) were annexed by South Africa in December 1947 and January 1948, respectively. Since then, South Africa has maintained a research and weather...
read more
Life Sciences members, "SCAR is involved with several programs for which we would like your assistance." Below call for experts that the Vice President for Sciences at SCAR. We would like to know if there are people in the Life Sciences community who...
read more
On the 25th June, we celebrate International Day of the Seafarer and recognise the invaluable contribution seafarers make to world trade and the global economy. The Day of the Seafarer was established in 2010 by a resolution adopted in Manila during a...
read more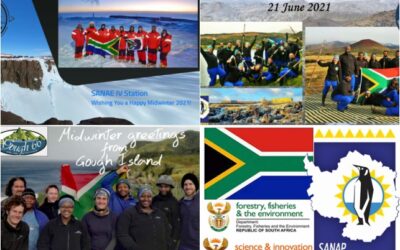 MidWinter greetings to all South Africans involved in the South African National Antarctic Programme. Especially Happy MidWinter to current and past overwintering team members. Our best wishes to all other Antarctic countries. South Africa's Overwintering Teams...
read more
World Albatross Day 2021 is finally here! In May 2019, The Agreement of Conservation of Albatrosses and Petrels (ACAP) Advisory Committee stated that a conservation crisis is faced by 31 listed species of seabirds. Thousands of petrels, shearwaters and albatrosses are...
read more
Today 16 June 2021 on South African Youth Day we congratulate the students within SANAP community that have graduated during the past year. "The lack of a real graduation ceremony made it less sensational, and we risk to forget that we should celebrate our students'...
read more
United Nations World Oceans Day, is celebrated every year on the 8th June and this day serves as a reminder of the major role oceans have in our everyday lives. The oceans cover over 70% of the planet and is thus an essential source of life, supports and sustains...
read more