Greetings to all from our little island down south
We have had a great month here on Marion! October has been very productive for the field assistants and the huts have been experiencing a steady stream of visitors and some have been housing long term residents where there is lots to do nearby. Back at base all is running smoothly and we are all kept warm and well fed!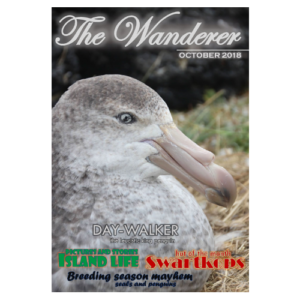 We hope you enjoy this edition of the Wanderer (October 2018) and that it gives you all a taste of our fantastic experience here!
Please click here to view all M75's newsletters written so far.
Author: James Burns, 75th Marion Island Overwintering Team (Meteorological Observer), 19 November 2018