Do you want to be involved in this project or just want to be informed? The project's webpage and social pages will keep you up to date and the SANAP and ALSA website will post on the activities.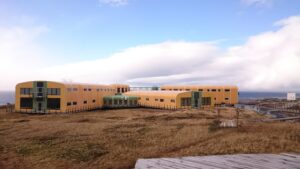 "Marion Island is the jewel in South Africa's island crown – it is huge and beautiful, hosts an astonishing array of endemic species and charismatic marine megafauna, and is pristine. Or nearly pristine.
"After cats were eradicated from Marion Island in the early 1990s (it remained the largest island on earth cleared of cats for many years), mice were left as the only introduced mammal there. At the time, no thought was given to tackling mice, even though their impacts on invertebrates such as the flightless moths and weevils, plant communities, nutrient cycles, etc., were gigantic. Little did we know that mice could become such a significant threat to seabirds. Work done at Gough Island demonstrated that mice can wreak devastation on seabird colonies, and now they're attacking seabird chicks at Marion Island, with increasing impacts each year."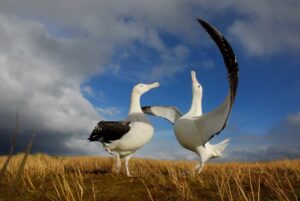 The Mouse-Free Marion project is gaining increasing momentum, as we work towards an eradication operation in the austral winter of 2023. The Mouse-Free Marion Project, a collaborative project underway to eradicate rodents from Marion Island, currently has the following opportunities available:
On the projects website there is FAQ that can answer some of yours:
How long will the operation take?
How will the mice be killed?
Is this humane?
How long does the poison stay in the environment?
How did the mice get there?
How can we be sure that this will work?
Why don't the birds protect themselves?
Why is the operation so expensive?
How will you prevent mice from getting back on the island in future?
What about other wildlife / collateral damage?
What will happen to the carcasses?
Has this ever been done before?
Has anything on the island become dependent on the mice as prey?
Text taken from "Saving Marion Island's Seabirds. The Mouse Free Marion Project"
Photo credit – Image of Wondering Albatrosses: Ben Dilley