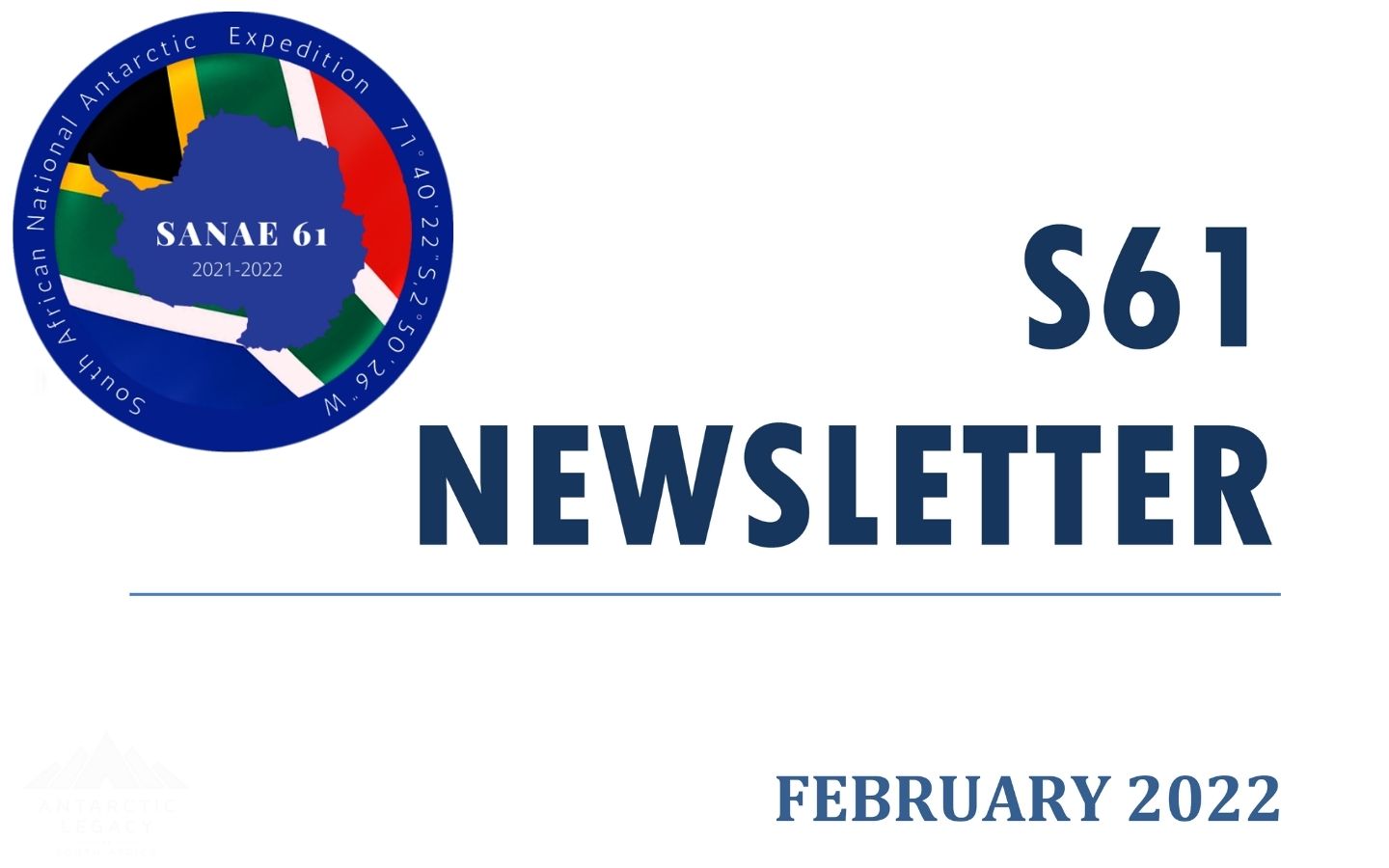 In this edition we meet the 9 team members of the 61st SANAE Overwintering Team:
JC Laubscher (Doctor and Team Leader)
Mfezeko Rataza (Electronic Engineer – South African National Space Agency)

Read more about SANSA's presence in Antarctica here.

Maanda Mulaudzi (Electro-Mechanical Technician)
John Manyatsa Skelete (Diesel Mechanic)
Eric Randall (Snr Meteorological Technician – South African Weather Service)
Thulani (Innovation) Ngwaqa (Mechanical Engineer/Base Engineer, Deputy Team Leader and Technical Team Leader)
Innocent Sicelo Mthethwa (Diesel Mechanic)
Aphiwe Dyum (Communications Engineer)
Thobani Mabaso (HF Radar and Space Weather Engineer, South African National Space Agency)
Click here to view or download this issue!!
Anche Louw, Antarctic Legacy of South Africa, 04 March 2022