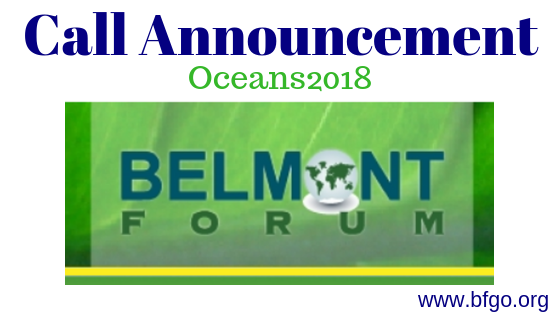 The Belmont Forum, in collaboration with Future Earth and JPI Oceans, is launching a call for proposals on "Transdisciplinary Research for Ocean Sustainability". The call is aiming at bringing together researchers and other expertise across the globe to innovate solutions to accelerate sustainable use of oceans and minimize the effects from global change (www.bfgo.org).
Call Timeline:
Call Opens: 29 October 2018
Pre-Registration Open: 12 November 2018
Pre-Registration Closes: 31 January 2019 23:59 UTC
Full Proposals Open: April 2019
Full Proposals Close: August 2019
Click here for more information.