The S.A. Agulhas II is currently on her way home, after being in the Antarctica waters for 3 months. Onboard is the returning 57th SANAE (South African National Antarctic Expedition) overwintering team, 2018/2019 SANAE take-over personnel, Weddell Sea Expedition members and ship based scientists of different South African universities.

Expected time of arrival (ETA): 15 March 2019, around 08:30

MORE DETAIL:
The S.A. Agulhas II will arrive in Cape Town at 2am, tomorrow morning.
The vessel will then proceed to Landing Wall 1 for inward clearance and shifting in to east pier around 08:30.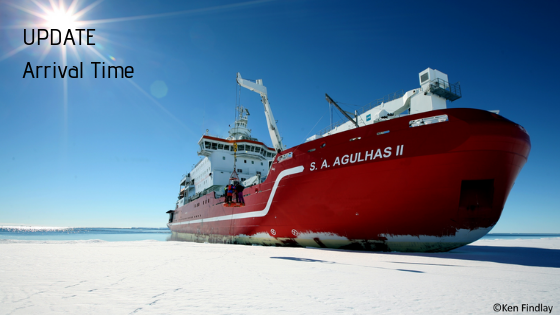 Anché Louw, Antarctic Legacy of South Africa, 14 March 2019