In this edition: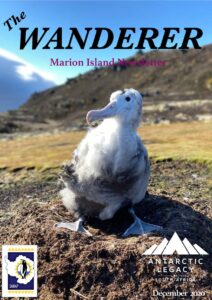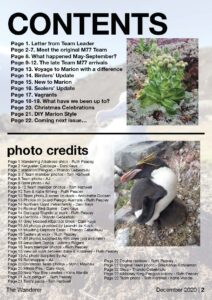 Meet the small team of 8 members – they were the 'original' M77
Thereafter field assistants and a film crew were able to join the team – meet the complete 77th Marion Island Overwintering Team and some members of the film crew
Want to know how the weather treated the islanders the past few months?
See some photos of the adventure from Cape Town to Marion Island – second part of the M77 team onboard the Pelagic Australis yacht
Read some birding and sealing fieldwork stories
For all this and more make sure to check out this 1st edition of The Wanderer by the 77th Marion Island Overwintering Team.
Click here to download this issue of The Wanderer.
Click here to view a list of all The Wanderers (newsletters) available on the ALSA Archive. Click on the team number you are interested in.