The 75th Marion Island Overwintering team departed on 06 April 2018 (click here to read more) and returned to Cape Town on the 15th of May 2019 (VIDEO).
Click on the link below and view their official team photo among the previous Marion Island overwintering teams.
Also visit the Antarctic Legacy of South Africa Archive to view the team photo or team logo.
MARION 2 (Relief 1) August 1948-March 1949: C.H. Godfrey (Radio Operator), C.L. Laurie (Radio Technician), D.V. Triegaardt (Team Leader, Senior Meteorologist), H.M.E. vd Boogaard (Deputy Leader, Meteorologist) Photo taken by: W.M.L. Strydom (Diesel Mechanic).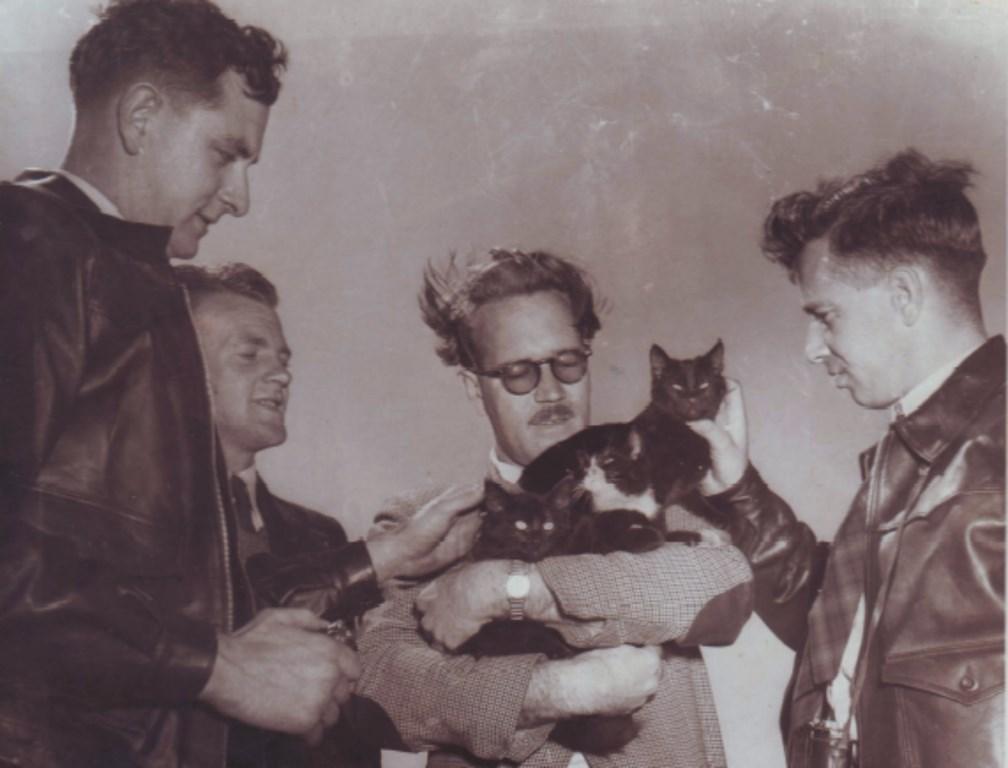 Anché Louw, Antarctic Legacy of South Africa, 06 June 2019.