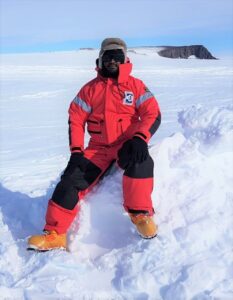 Nish Devanunthan is the Director of Southern Oceans & Antarctic Support in the Department of Environment Forestry and Fisheries: Oceans & Coasts. Nish hails from a small town in Kwazulu Natal on the North Coast. Nish spent the first 10 years of his career as an engineer in the research and development of telemetry products. He then ventured into the world of management as Senior Manager of the Technical Division of the South African Weather Service, after which he joined the Department as Director in 2013. His undergraduate studies are in Engineering and Project management, which he uses on a daily basis in his current position. Despite his demanding job and family responsibility he completed his MBA in 2017. He is responsible for a very multidisciplinary and diverse program which includes some activities like:
Planning, forecasting and overseeing execution of projects in areas such as – Planning and Administration, Engineering Support and Client Relationship Management and OHS.
Financial Management of an annual operating budget in excess of R200m.
Contract Management of major service contracts – collectively valued over R1Bn.
Development of strategies, business plans and operational plans for the Directorate
Managing tenders for the solicitation of goods and services.
National and International client liaison.
Effective negotiation and collaboration with clients for opportunities in Logistics collaboration and commercial charters.
Effective Risk management through pro-active identification of points of failure and setting up mitigation actions.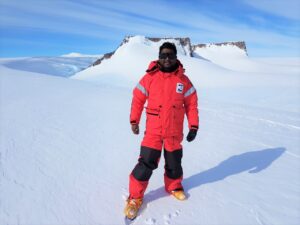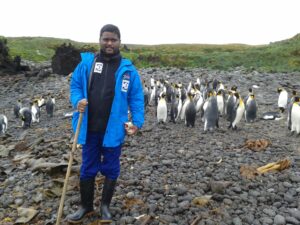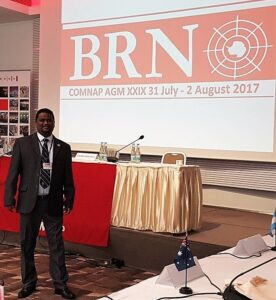 Nish has been to SANAE IV and Marion Island and represents South Africa at the Council for Managers of National Antarctic Programs with Lisolomzi Fikizolo. He is the main contract negotiator with international partners and commercial charters for the SA Agulhas II including the Weddell Sea expedition that took place 2018-2019. (Above l-r: Antarctica, Marion Island, COMNAP 2017)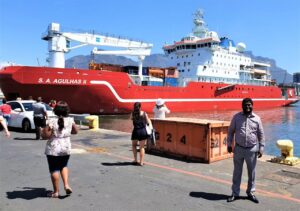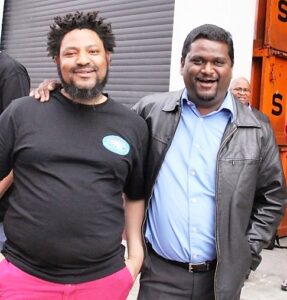 He has seen many teams depart and arrive at East Pier in Cape Town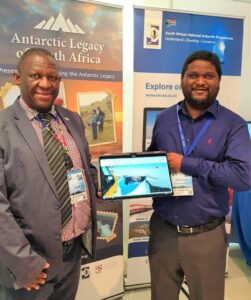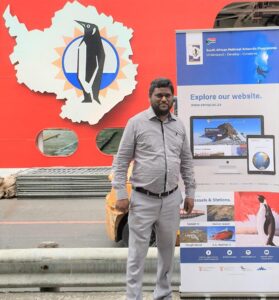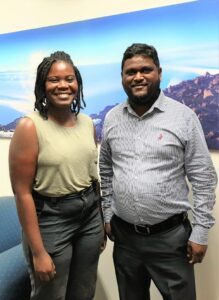 Left: Nish with Gilbert Siko of DSI at the launch of the 360 of SANAE. Middle: Promoting the new SANAP website at East Pier. Right: Rudzani Silima-ACYE champion (at East pier getting her gear for her expedition) with Nish. Nish works closely together with the ALSA team to ensure that the SANAP website is up to date and to adhere to government regulations such as the message during the COVID-19 pandemic(below).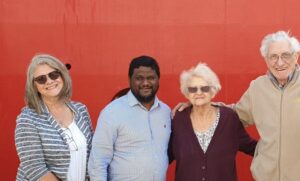 He took time to celebrate 60 years of the SANAE1 departure with SANAE1 leader Hannes La Grange's wife Mettie and daughter Karen Hechter as well as team member Chris de Weerdt of SANAE1 on 3 December 2019.
Nish is a family man with 2 beautiful children. He has many hobbies and his favourite pastime is woodworking! His other hobbies include reading and playing Xbox with his son. He also enjoys cooking ….for the driver team that was in Antarctica in 2014, they will concur that Nish makes a great curry since they were literally licking the pot to make sure there was none going to waste.
Ria Olivier, Antarctic Legacy of South Africa, 17 August 2020