The 68th Gough Island Overwintering Team has published their first newsletter – The Bunting – January 2023 (Issue 1).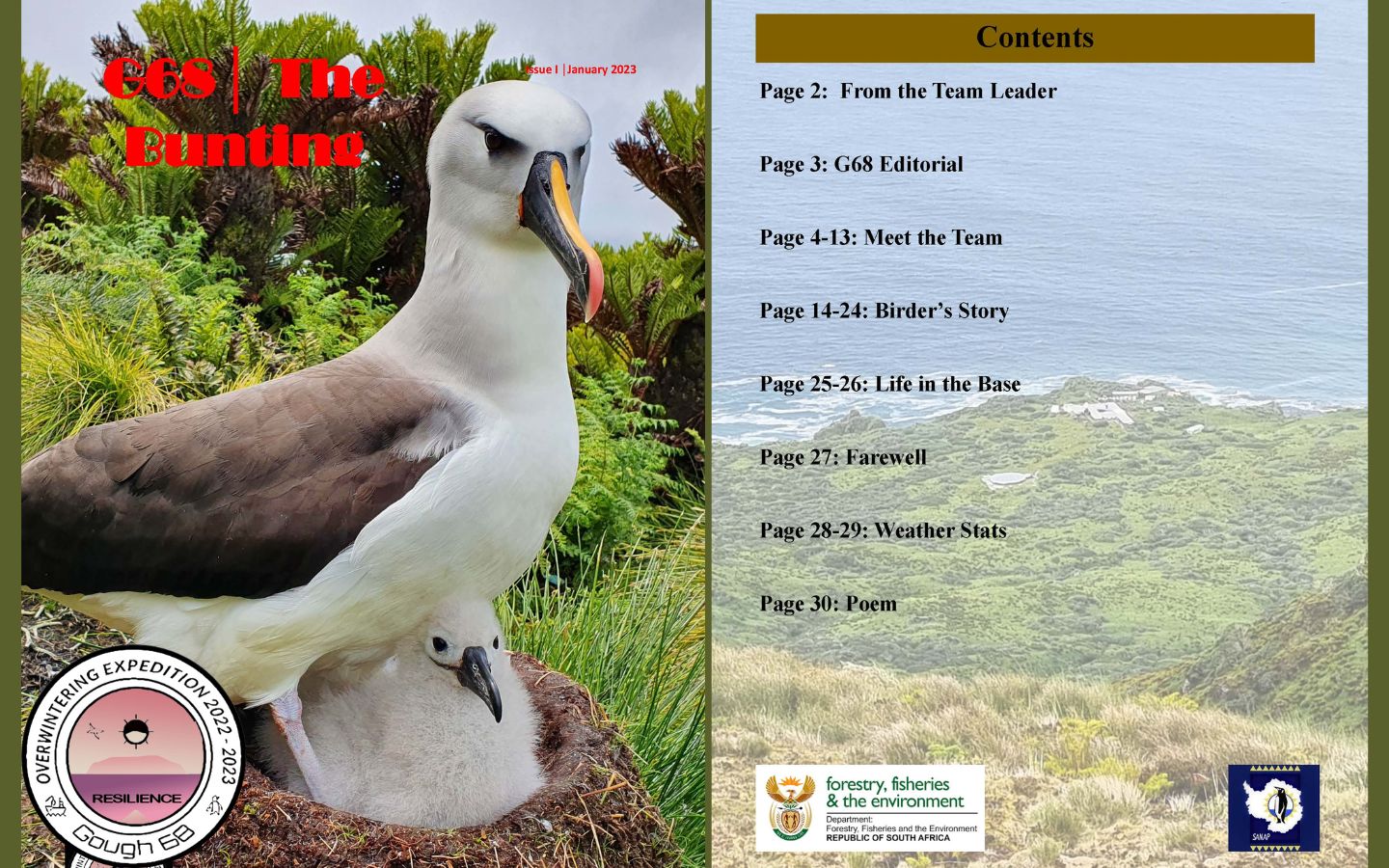 In this edition:
Letter from the team leader
Words from the G68 Bunting editorial team
Meet the G68 team
Birder's Stories
Life in the Base (birthday celebration)
Farewell to Sandile (Medical Orderly of G67 who had to stay behind until a new medic is sent to Gough)
Weather Stats (October, November, December 2022)
To end the newsletter; a poem about an Albatross chick.
Click here to download/view the newsletter!
Birthdays celebrated by G68 so far:
Anche Louw, South African Polar Research Infrastructure (Data, Products & Society Node), 27 February 2023.