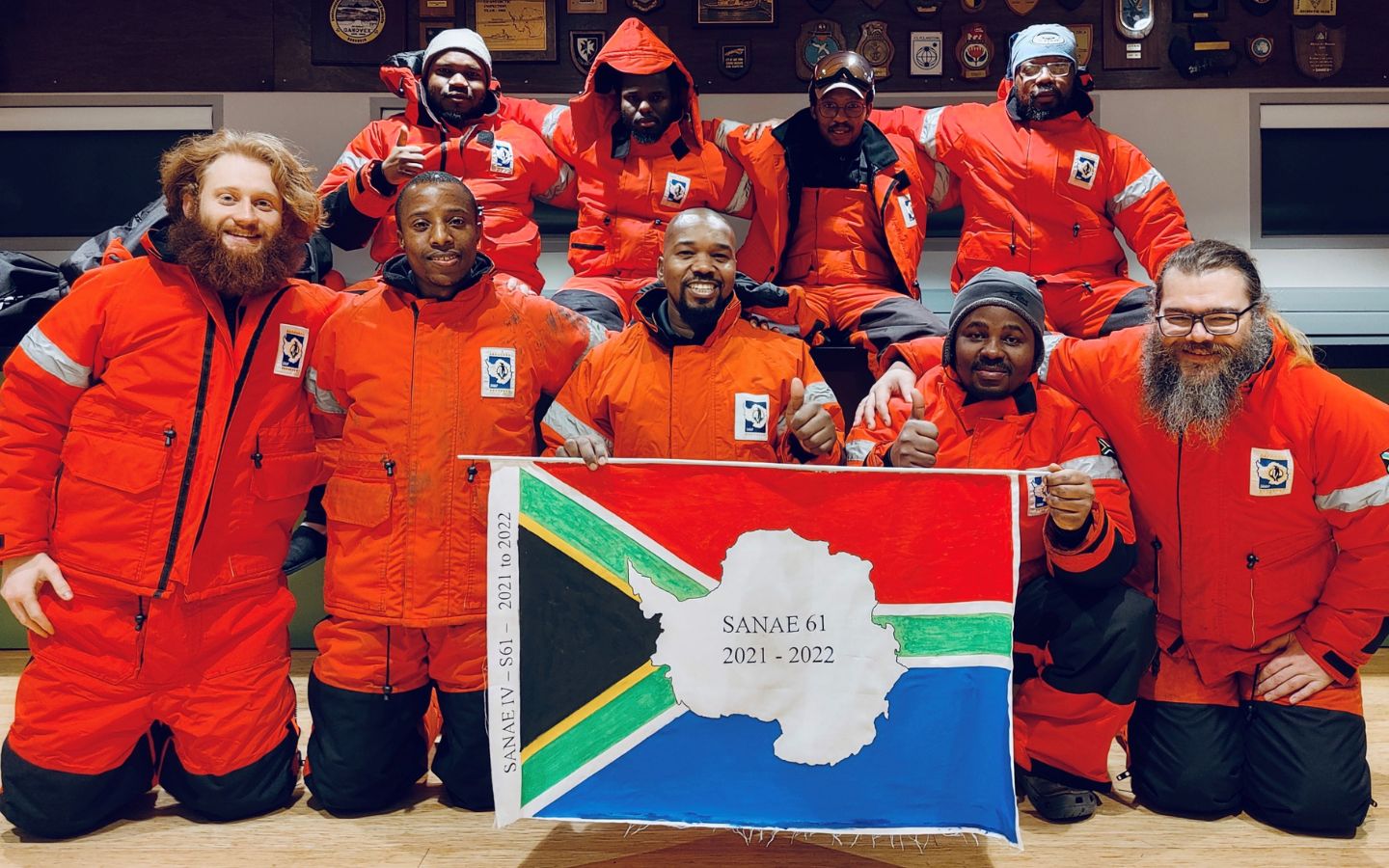 In this edition:
The team writes about the last sunset before winter
Meet the most experienced member of the expedition team, diesel mechanic, John Manyatsa Skelete
Weather: May and June 2022 – maximum and minimum pressure, temperature, humidity, wind gust.
Click here to read/download the MAY/JUNE 2022 newsletter!
Message from the SANAE 61 team leader on Antarctica, JC Laubscher:
"It is going well here at SANAE IV, it is just insanely cold outside (-40 degrees average). Luckily, the sun has peeked over the horizon today, after 33 days of absence. This is another expedition milestone reached! We've also passed the halfway mark of this expedition and we're looking forward to the second half and of course summer!"
VIDEO: Click here to see what happens when you throw out a bucket of boiling water when it's ~ -30°C outside.
Click here to view all the newsletters SANAE 61 has published to this date.
Anche Louw, Antarctic Legacy of South Africa, 25 July 2022