ALSA was granted the opportunity to visit the SANAE IV (4th South African National Antarctic Expedition) Station in the first two weeks of January 2019, during the busy take-over period. In this time, Anché Louw had the task of gathering 360° footage of the SANAE IV station. During this take-over, the last stage of the base refurbishment was underway. This resulted in the base being filled with people and hence, most of the footage had to be taken during night time, when everyone slept and the base was quiet. Fortunately, it was during summer, with 24h daylight every day. It thus felt as if the work was done during the daytime.
The purpose of this material (available on the SANAP website) is to enable family and friends of team members and take-over personnel to experience the SANAE IV station on a 360° level. This material will also play a big role in the preparation of future overwintering personnel, as they will now be able to familiarise themselves with the station and get a sense of how it will be to live in the confined space of the station.
Since our visit to Antarctica, it has been one of ALSA's priorities to get this material on an online platform for all to experience. It was fortunate that this priority coincided with the upgrade of the SANAP website, which had to be designed and built first. The upgraded SANAP website has been live for a few weeks now and it is very exciting for us to release this new section: 360° station exploration.
Click here to explore the station.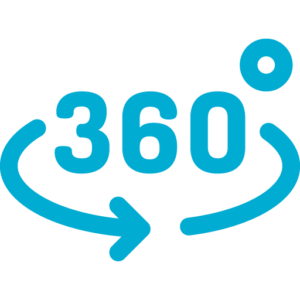 Want to know more about ALSA's visit to Antarctica – click here.
Anché Louw, Antarctic Legacy of South Africa, December 2019