SANAE 60 wishes you a happy festive season!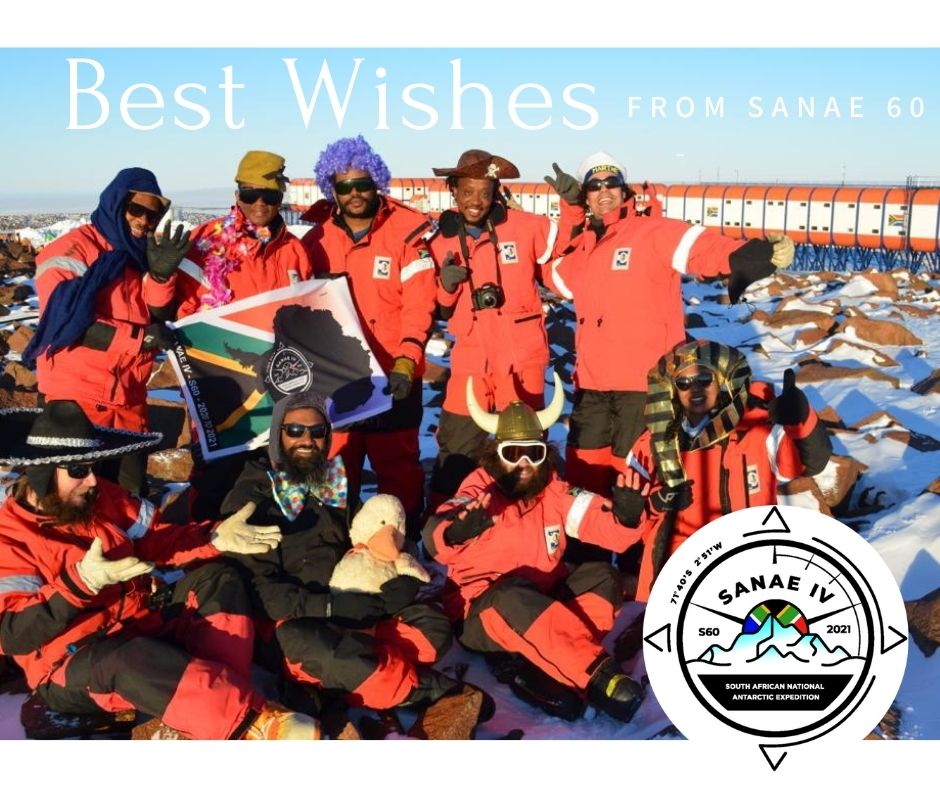 The 60th South African National Antarctic Expedition (SANAE) team's time alone at SANAE IV has come to an end. They will spend this festive season with the new team members (SANAE 61) and take-over personnel that have reached the station.
Would you like to send a special message to the team?
Please email me at anchemuller@sun.ac.za or comment on the Facebook post, see below.
Send a message to the South Africans spending Christmas on Antarctica – Click here and comment on the Facebook Post: Click here
60th SANAE IV Overwintering Team (SANAE 60)
Anche Louw, Antarctic Legacy of South Africa, 21 December 2021.