In this edition: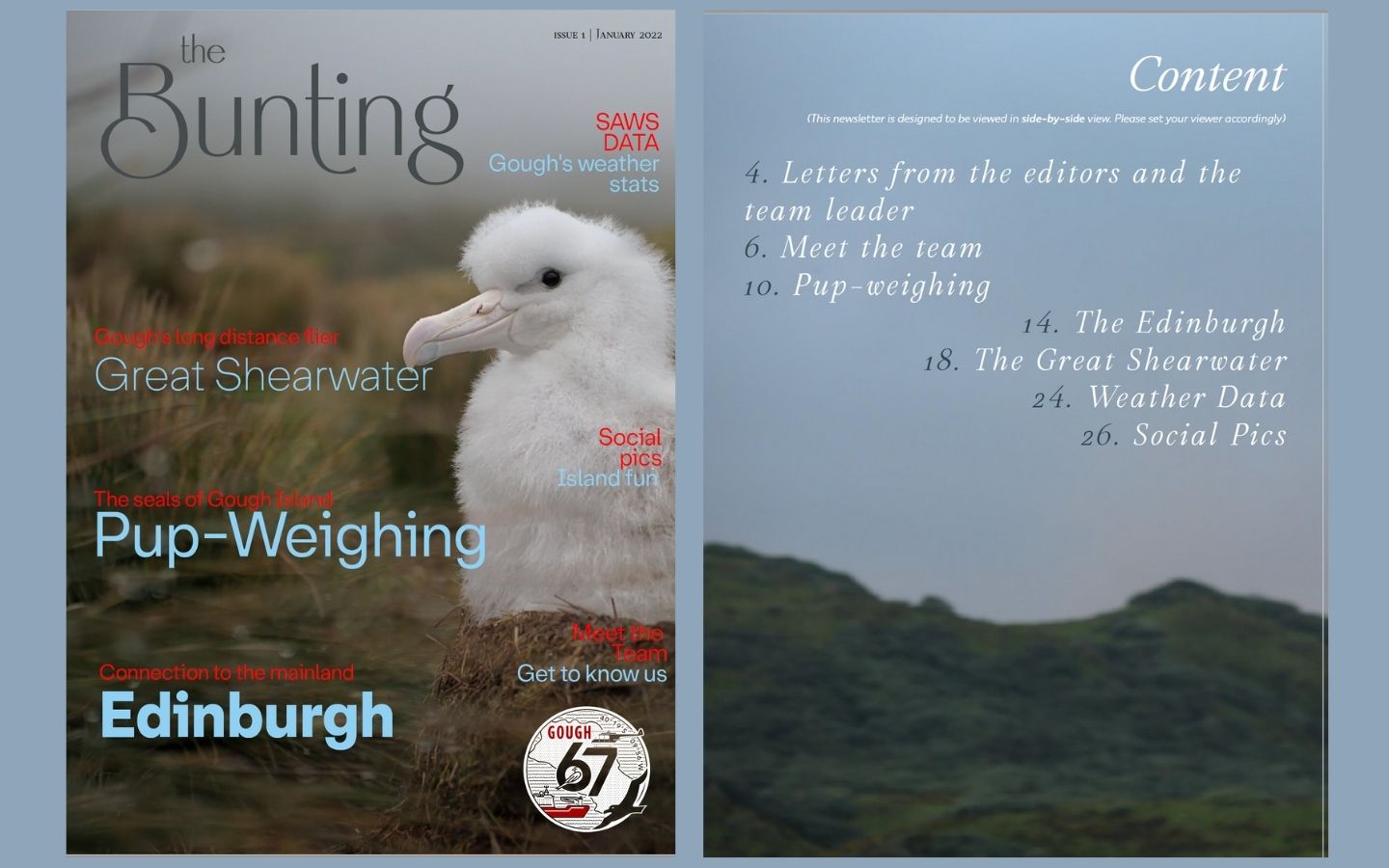 Meet the 67th Gough Island Overwintering Team
Prof Marthan Bester writes about Fur Seal pup weighing at Tristan da Cunha Islands (2009 – 2021)
Read more about the Edinburgh ship – connecting Gough with the mainland
More about the million breeding pairs of Great Shearwater birds on Gough Island
Weather data of October, November, and December 2021
Check out some great social gathering pictures!!
Click here to download this issue!!
Click here to view all The Gough Bunting (Gough Newsletters) available on the ALSA Archive.
Anche Louw, Antarctic Legacy of South Africa, 02 February 2022