On this day, 03 May 2012, the newly built South African vessel, the S.A. Agulhas II, arrived in the Port of Cape Town. The vessel was formally handed over to the Department of Environmental Affairs (currently Department of Forestry, Fisheries and the Environment), in Finland on 04 April 2012 and left for South Africa the following day. Read more here.
More about the vessel: This 134.2 m vessel was designed to carry out both scientific research and resupply South Africa's research stations in the Antarctic and the Southern Ocean. See full vessel specification below.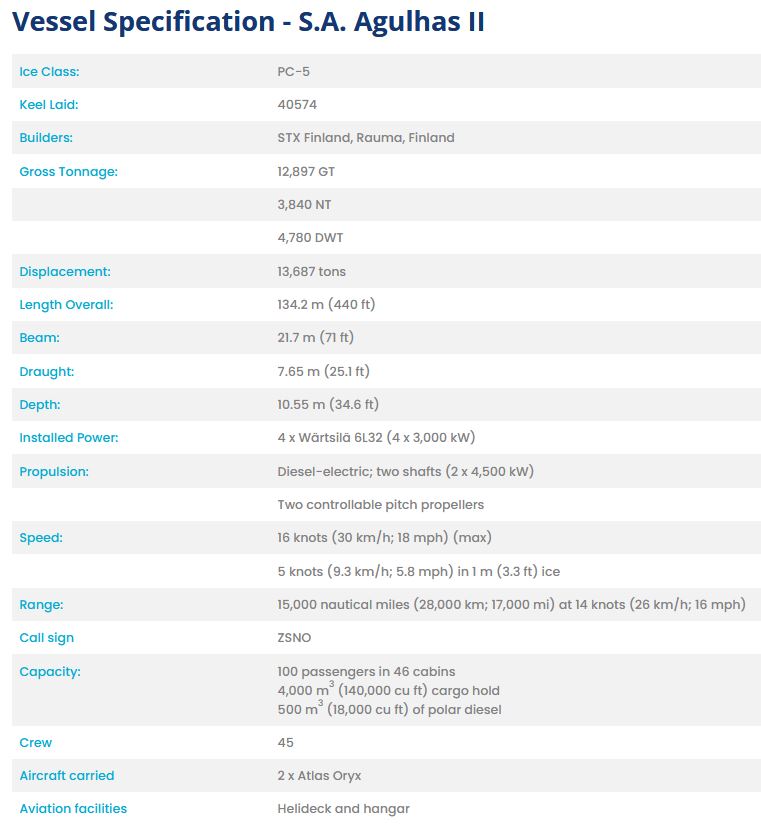 Click on the link below to read more about the S.A. Agulhas II and its predecessors.
Watch this short documentary to learn more about the South African National Antarctic Programme and the building process of the South African polar research and supply vessel, the S.A. Agulhas II.
Read more about the vessel, with links to the Antarctic Legacy of South Africa Archive – click here.
The Sound and Vibration Research Group, at The Department of Mechanical and Mechatronic Engineering at Stellenbosch University, work onboard the vessel when at sea to determine, amongst other things, the effects of ship vibration. This group was also on the recent 'The Endurance22 Expedition' on the search for Sir Ernest Shackleton's sunken ship, The Endurance. The S.A. Agulhas II played a crucial part in this successful expedition. Read more here.