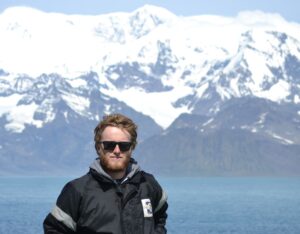 Stephen involvement in SANAP started back in 2016 when he was a student at UCT. He was working towards his Honours degree in Environmental Management when he came across the SEAmester programme and the opportunity to go to sea. "I applied and successfully made it into the programme. This was a huge moment as Antarctica and the South Africa's prized research vessel, the SA Agulhas II, have always fascinated me. I loved every minute of the SEAmester programme, so much so that I spent every moment of extra time learning about all the science instruments used on the expeditions to Antarctica. Later that year I was granted the opportunity to participate in the SANAE 56 take over expedition. As expected, I did indeed fall in love with Antarctica.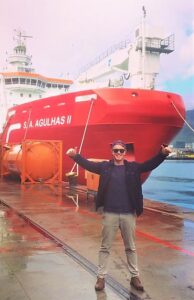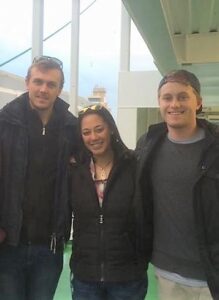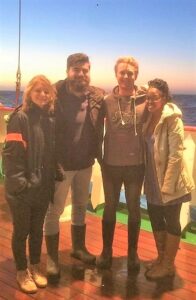 Throughout my university career I had been very involved in home-brewing and the brewing industry. I was virtually brewing as much as I was studying and started a nano brewery in the back of a local Cape Town pub. I would bounce between classes and the brewery daily spending most of my time forging relationships with bars and brewers. Before I knew it, this hobby had turned into a functioning business. I had a small range of beers that I would sell before I'd even brewed the beer. As a student, cash and cash flow are always a difficulty and this sales approach (which is very unusual) worked for my situation.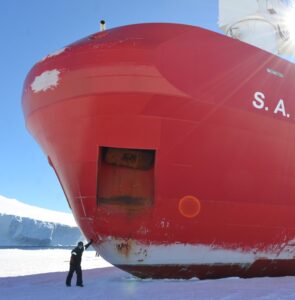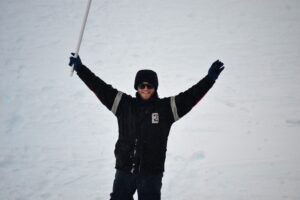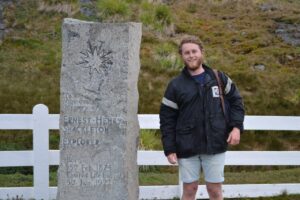 The SANAE 56 take over expedition was an experience that changed my life for the better. I learnt the importance of science and exploration as a fundamental duty to better protect our planet. I was amazed by the commitment of the scientists and researchers involved in ocean and Antarctic studies. It was also on this expedition that I read and learnt about the great Sir Ernest Shackleton, whose unrivaled story of leadership, exploration and survival had an impact on me. So much so that upon returning from Antarctica I decided to name our brewery Shackleton Brewing Company. Our goal as a brand is to inspire people through Shackleton's endeavor and acknowledge the value of research in ocean and Antarctic studies. This has always been a focus on the brand and translating this through our products.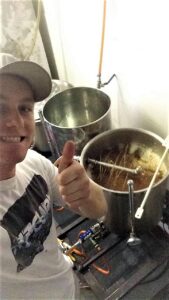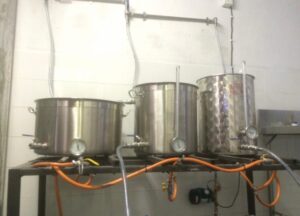 My biggest life decision came after the SANAE 56 take over expedition. I had to choose whether to continue my studies or work in the field that I had studied or to pursue the brewing business. At the time the business did not feel like a sustainable option, but I saw it as an experience that I could learn from. It all fell into place when I secured an investor that funded a proposal, I put forward to purchase a brewery from the UK. Signed, sealed and my brewing path had been decided. I spent two months in the UK packing up a brewery into a container to send back to Cape Town. The equipment was in perfect condition when it landed after a long cruise from Bristol port. Over the next few years, the business grew, and the brand has become established in the brewing industry.
It had always been a goal to collaborate with Univeristy of Cape Town and the Oceanography department, which has given me so much. Our idea came into fruition as we set out to celebrate science and sustainability in the form of a beer. Using the discarded Antarctic sea ice cores as the primary ingredient (water), we made a beer that embodied the message of science and sustainability. The beer used organic malt, sensibly harvested hops and packaged in a handmade wooden box with the story about the project. We partnered with institutions and organisations who played an important role in making this product possible. Shackleton has committed 10% of all the beer sales to be donated to the SEAmester programme in the hopes of funding 1 extra student to have the experience I did. It was a brilliant launch night with Antarctic Legacy of South Africa (a partner in the project) displaying books, info packs etc for the guests to read. Many people don't know the value of the research done in Antarctica and this night was an experience that educated and celebrated science to our beer community.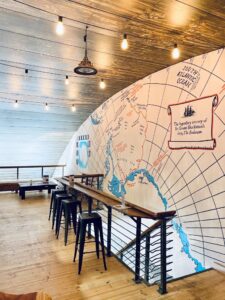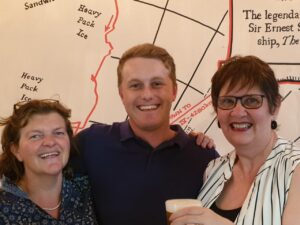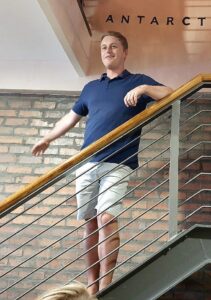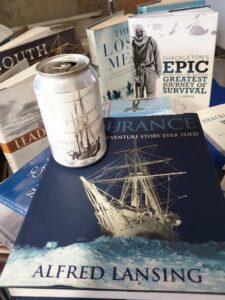 Why you love your career in science?I have a huge obsession with business and the many ways to make success out of it. That said, it's incredibly difficult to actually succeed. Where I feel my true expertise, lie is in the science of brewing. I love the care and attention to all variables that create the outcome. Small slip ups in brewing have exponential knock on effects in the end product. There is science in controlling these variables to consistently producing the same product. There is a saying which I really appreciate – "brewing beer is a science but brewing great beer is an art". I believe if you can marry the two, you'll have success in the quality of the product.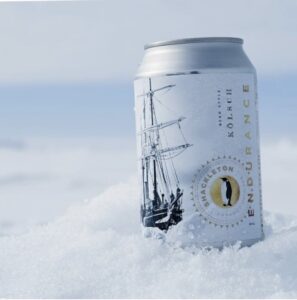 My message to future scientists and researchers: "I believe that science and exploration is a noble pursuit but undoubtedly a rewarding one. It is also our duty to better understand the world and how best to preserve nature its beauty. There is also infinite amount of problems to solve and hypothesize to prove. By becoming a scientist, I believe you are an explorer with intrigue and wonder. I have had the privilege of working with ground-breaking scientists and researchers who have dedicated their life contributing to our collective knowledge about the world."
Images: Herman Luyt, Stephen Peel, Antarctic Legacy of South Africa. Text by Stephen Peel.