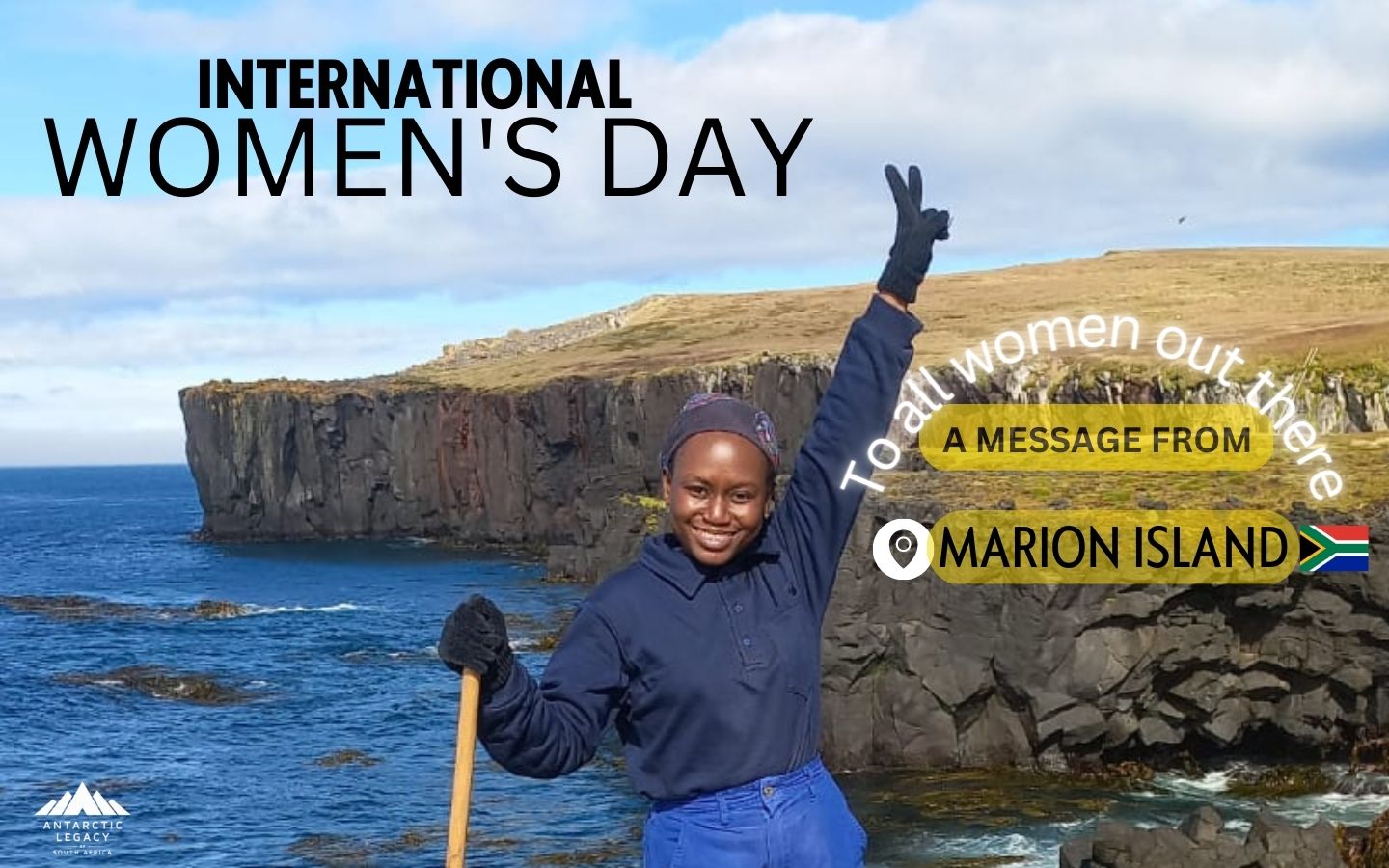 In celebration of International Women's Day, we came in contact with Tanganedzani "Tanga" Tshitavhe. She is an Assistant Meteorological Technician, for the South African Weather Service (SAWS), on the sub-Antarctic Marion Island.
This is a strong woman, with passion for her work and the sub-Antarctic environment. She also has a great sense of humour.
This is her message for all women out there:
"Today we celebrate the resilience, strength, grace, and beauty of women all around the world. On this day, let's remember the importance of equity, work towards creating a more inclusive world, and honour the contributions and achievements of women".
I mentioned she has a great sense of humour:
Today we are having a clear sky (sunshine) on Marion Island and as the Weather-Lady, here is a Sun pun. 😅

Question:

Why is the Sun not very heavy to carry?

Answer:

Because it is very light 😂
Wishing you all a happy International Women's Day day filled with joy and laughter.
Text and photos supplied by: Tanganedzani Tshitavhe (Marion79)
Edited: Anche Louw, South African Polar Research Infrastructure (Data, Products and Society Node), 08 March 2023.