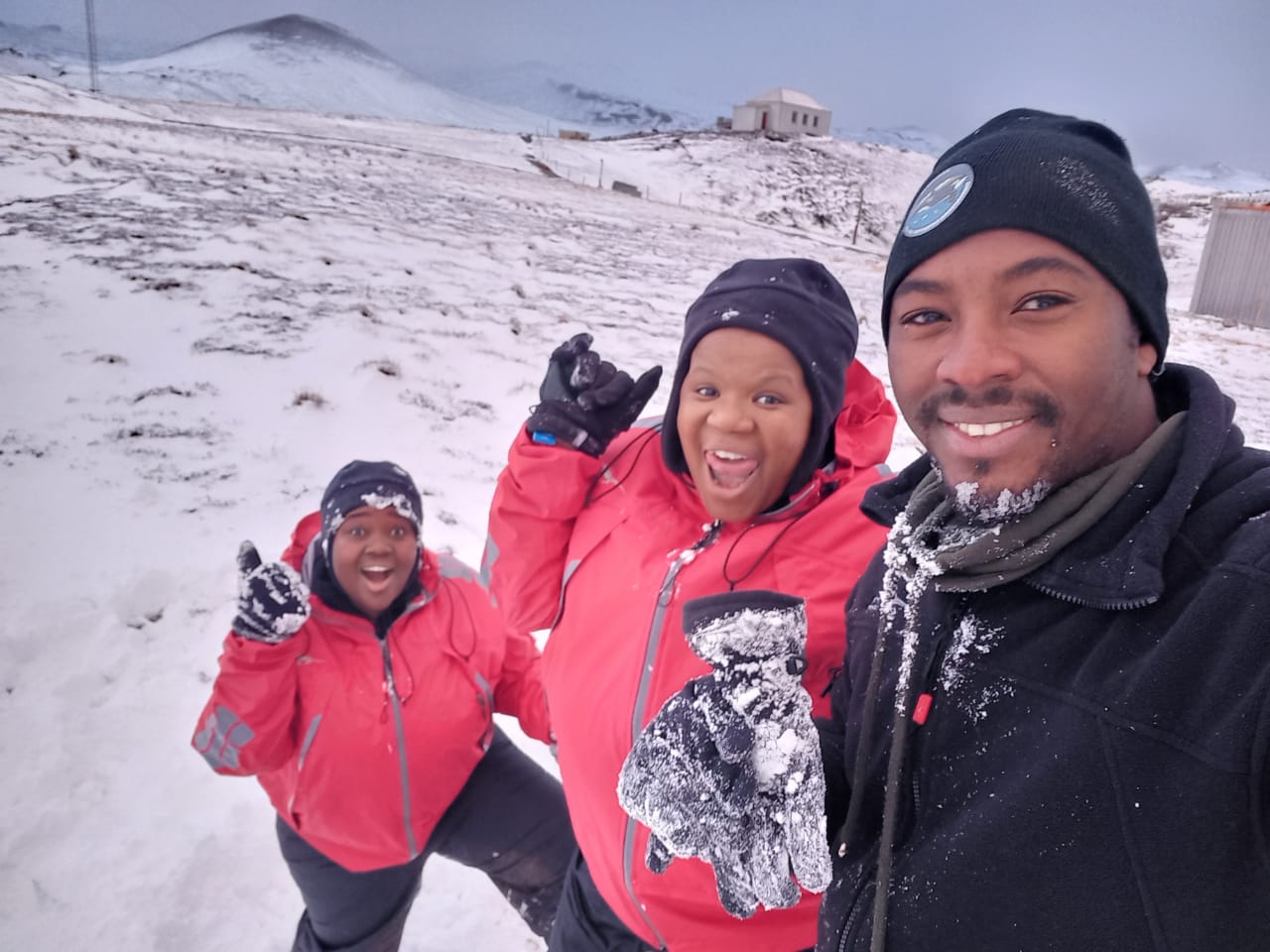 Marion 78, our Overwintering team members at Marion Island celebrate Spring 2021. (Above(l-r: Alicia Siyasanga, Tlhonolofatso)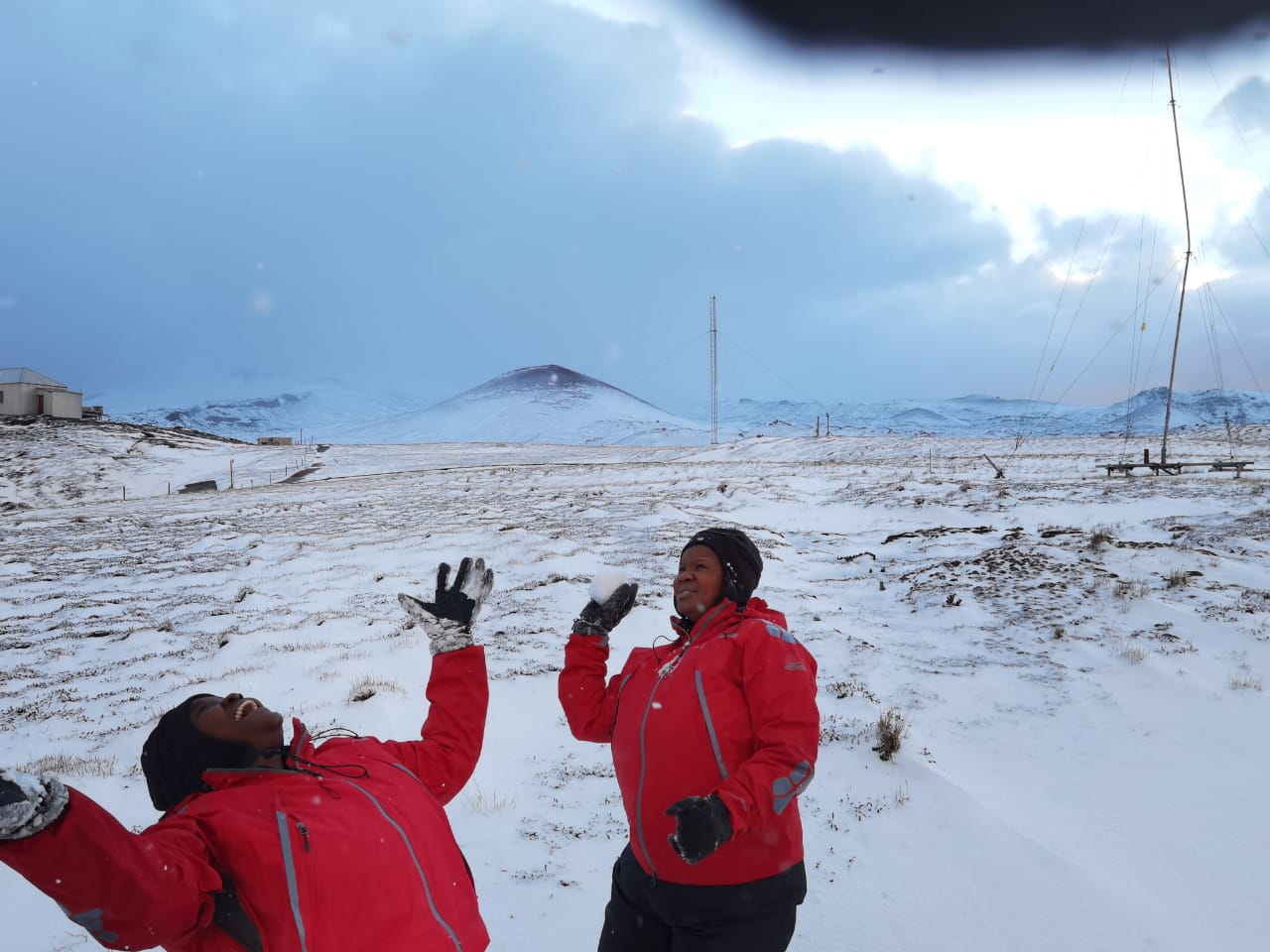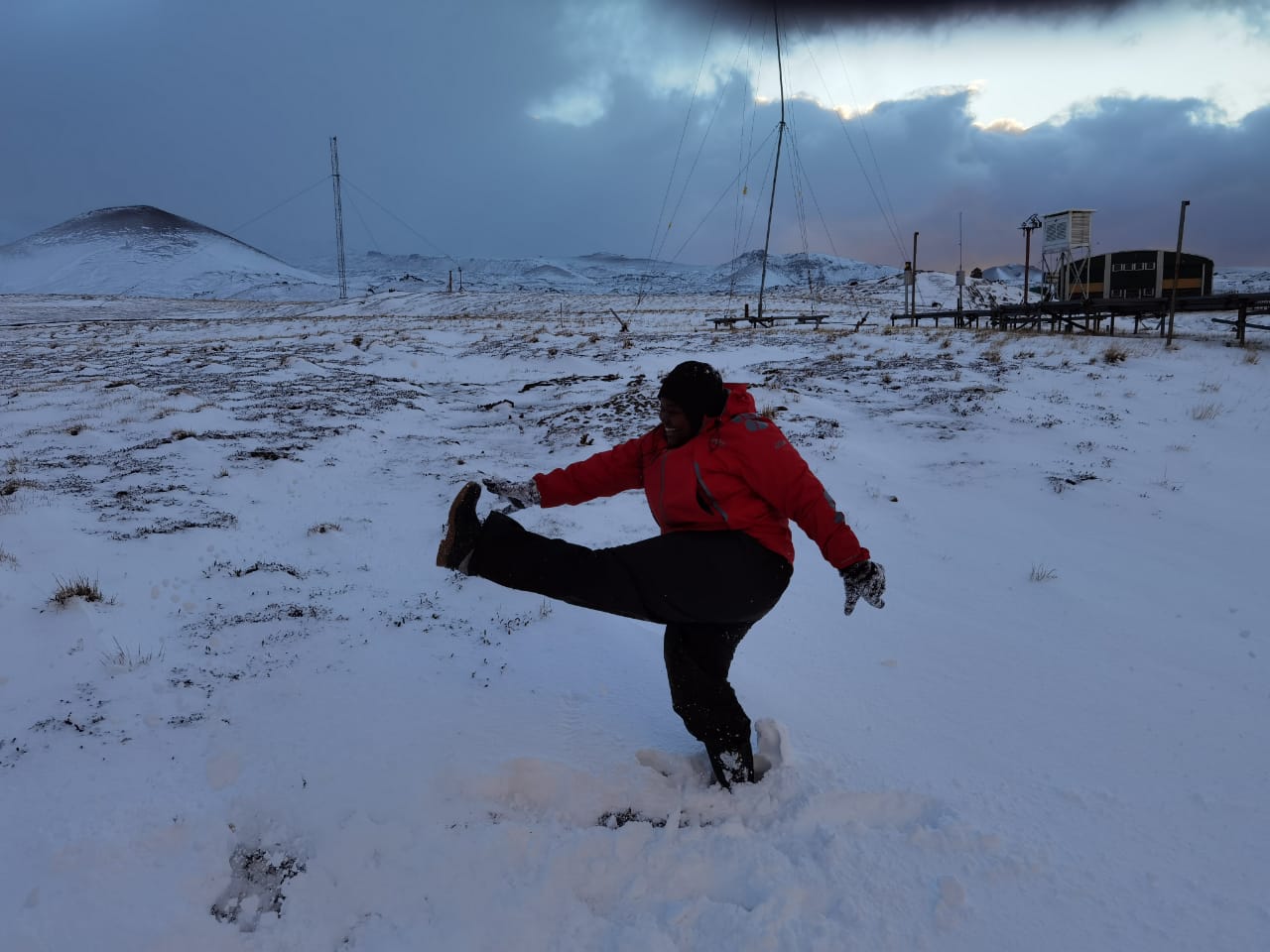 Our Meteorologist team of the South African Weather Services, Alicia Phakula (Meteorologist Technician), Siyasanga Mpehle (senior Meteorologist) and Tlhonolofatso Tebele (Meteorologist Technician) made some time to take these pictures on Spring day in the snow and share their experience with us.
Danielle Conri, field assistant on killer whales of the Marion Island Marine Mammal Program of Pretoria University celebrates spring day while crossing though Marion Island to sensus seals (photo credit Wild Ocean Wanderers)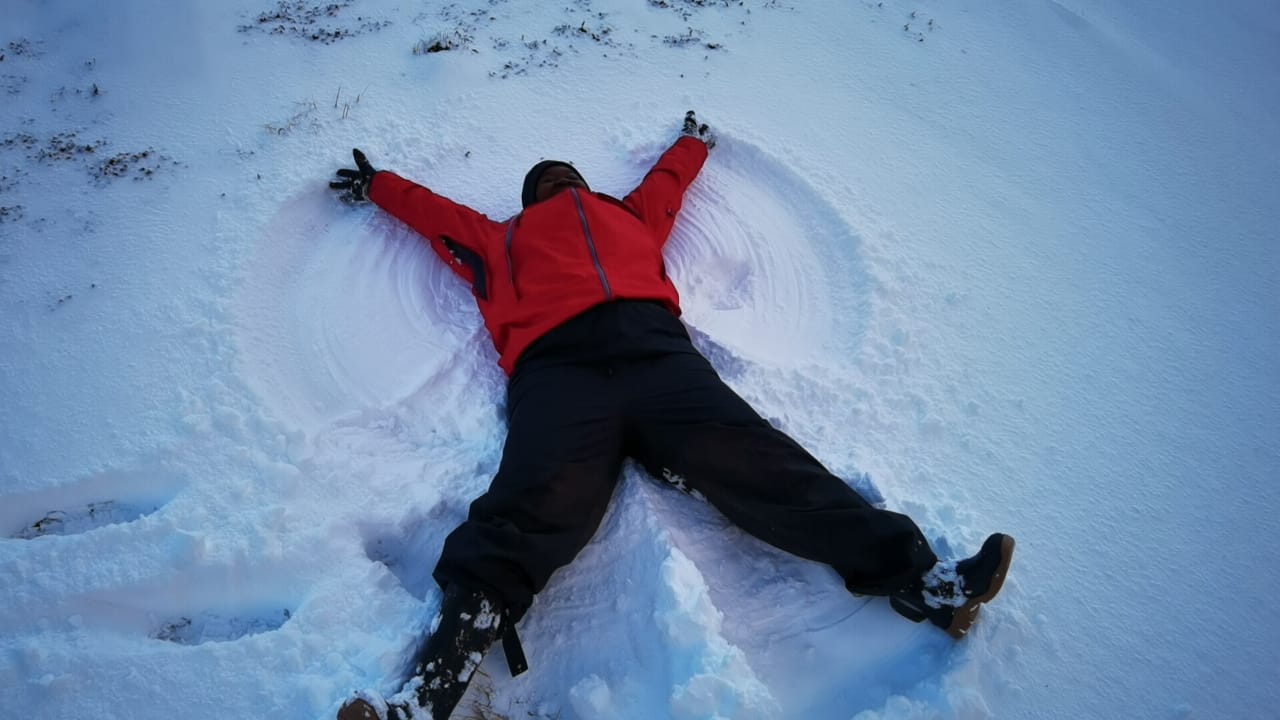 Always good to make a snow angel.
Follow Wild Ocean Wanderers on Facebook to keep up to date with the Marion 78 team