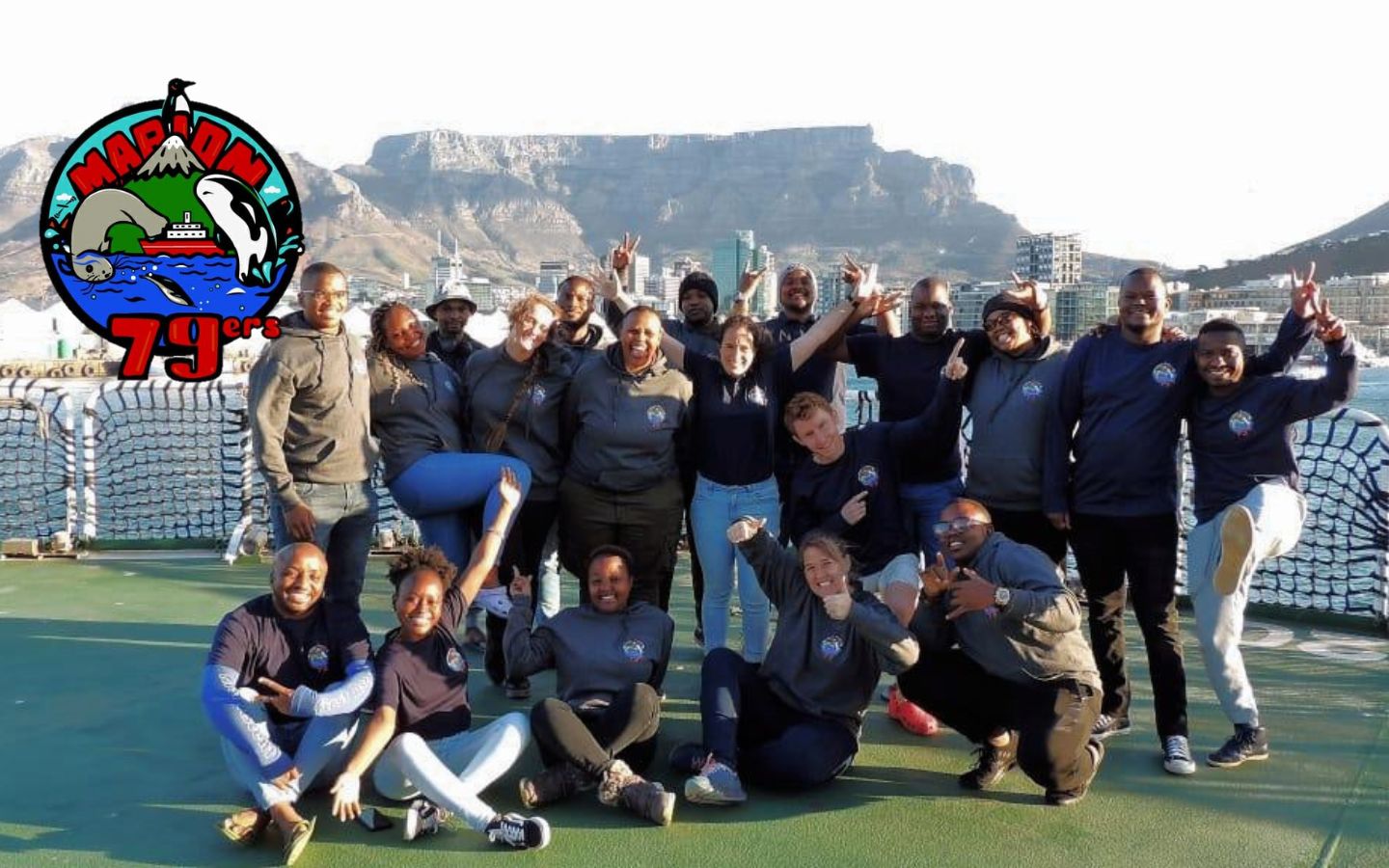 The 79th Marion Island Overwintering Team has arrived on the island 6 weeks ago. After a very busy take-over, where each team member was introduced to their new roles on the island, they are now settled in and ready for their sub-Antarctic overwintering expedition. Marion79 consist of 21 team members – check them out below.
Message from the Team Leader, Jufter Munyai:

"The Marion79 team is ready to look after the South African station on Marion Island, some will be conducting scientific fieldwork, whereas others have obligations in and around the station".
Want to know more about the Marion Island 2022 take-over? Click here
We wish the team a successful expedition. See you back in Cape Town, in May 2023.
79th Marion Island Overwintering Team
Featured Image: Marion79 onboard the S.A. Agulhas II, about to depart to Marion Island on Sunday, 17 April 2022. Image supplied by Jufter Munyai (Team Leader).
Anche Louw, Antarctic Legacy of South Africa, 02 June 2022