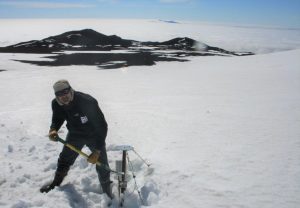 Werner Nel was born and raised in East London. He was educated at the University of Pretoria with a BSc in Earth Sciences: Atmospheric Science, BSc Hons in Environmental Analysis and Management and an MSc and PhD in Geography. His MSc was on the Quaternary landforms on Marion Island (overwintered with M56) while his PhD was on the climate attributes and its geomorphic effect in the Drakensberg.
Why you love your career in science?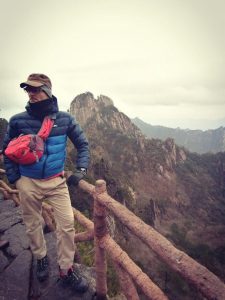 Very simply for the fact that science take me places and allows me to meet new people. (Above L-R: Aktru Glazier in Siberia, Huangshwen in China, Abisko mountains in Sweden) Since I was a young boy I always yearned for adventure (I still do) and field research gives you that. There are very few careers which allow you to be creative (making maps and figures and writing papers), work with your hands (setting up and maintaining field equipment) and challenges you intellectually. However more importantly, being able to work with people is the best thing about my career. I have had the honour of mentoring some wonderful students, each unique in their personality and approach to life. I have also met some magnificent people through research and travel. My best friends are my research partners and colleagues. I have had the privilege to be on numerous expeditions and travels to far off places with some of the best people, and even though we have different nationalities and come from different cultural backgrounds, I have learned that people are just people and field scientists (young and old) are the best of them all.
Latest research or study you're working on ?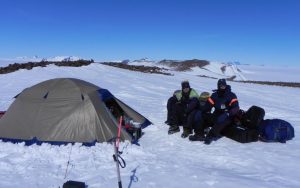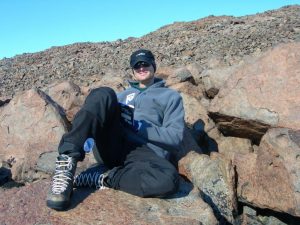 I am involved in many things. (Above fieldwork in Antarctica L-R; Flarjuvan, Robbertskollen and Lorenzpiggen) Firstly, at Fort Hare, I supervise many students across diverse fields of research interests in Geography and Environmental Science and to keep abreast of all this work takes a large chunk of my research time, but is the best part of my job. Then as for my own current research, I am involved in a very exciting collaboration with colleagues from Nanjing University in China where we are looking at the effect of weathering and human activities on heavy metal pollution in the Pearl River Basin. Then I am also involved in some climate and landscape interactions work on Mauritius and it's off shore islets with SA colleagues (Paul Sumner, David Hedding and Jay le Roux) and our friends from the University of Mauritius and the Mauritian Wildlife Foundation. Then of course my SANAP sub-Antarctic research with Dave Hedding and students are the most important to me. We are currently busy with a number of ongoing research projects on the contemporary periglacial geomorphology of the island. We are also re-examining the glacial reconstruction and timing of deglaciation on Marion Island through the use of new funky cosmogenic dating techniques in collaboration with colleagues from SUERC in Scotland and the British Antarctic Survey.
Werner's Message: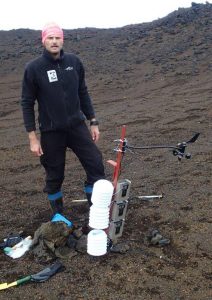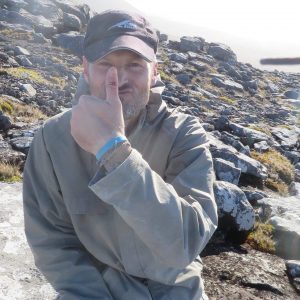 Ja, well there are better paying jobs out there and I guess jobs that give you more status in society (if this is what you are looking for). But I think no other career gives you more freedom to express yourself. Also, unlike what most people think, you don't need to be particularly clever. Most of the top researchers that I know are just ordinary people that have a passion for what they do and they just put in the time. A willingness to learn (and read), to explore, and not be scared of new things are all you need. Science also allows you to break free from stereotypes and permits (actually insists) you to be who you are. And the rewards are amazing. To see your students graduate and go on to do wonderful things (and be great in their jobs) and to meet truly inspiring and interesting people are way more rewarding I think. And even though it seems that every academic in the universe is perpetually broke you can make a decent living from being an academic. However more importantly, given the flexibility a lot of us enjoy, you can still be there for your family when they need you, and you can always count on a fellow field researcher to buy you a beer.
Werner Nel is a Professor in the Department of Geography and Environmental Science at the University of Fort Hare. He lectures climatology to first, second and third year students and geomorphology to post-graduates. He has successfully supervised more than 20 Masters students and seven PhD students and serves on the joint International Association of Geomorphology/ International Geographical Union steering committee for Geomorphology and Society and he is a member of the South African National Committee for SCAR. He has been actively involved with SANAP research since 1999 and has been Chief Scientist for shore-based science on relief expeditions to Marion Island and Antarctica.
See profile on Google Scholar and Researchgate and an interview with Russian media at the Aktru research station in Siberia.
Photo Credits: Werner Nel