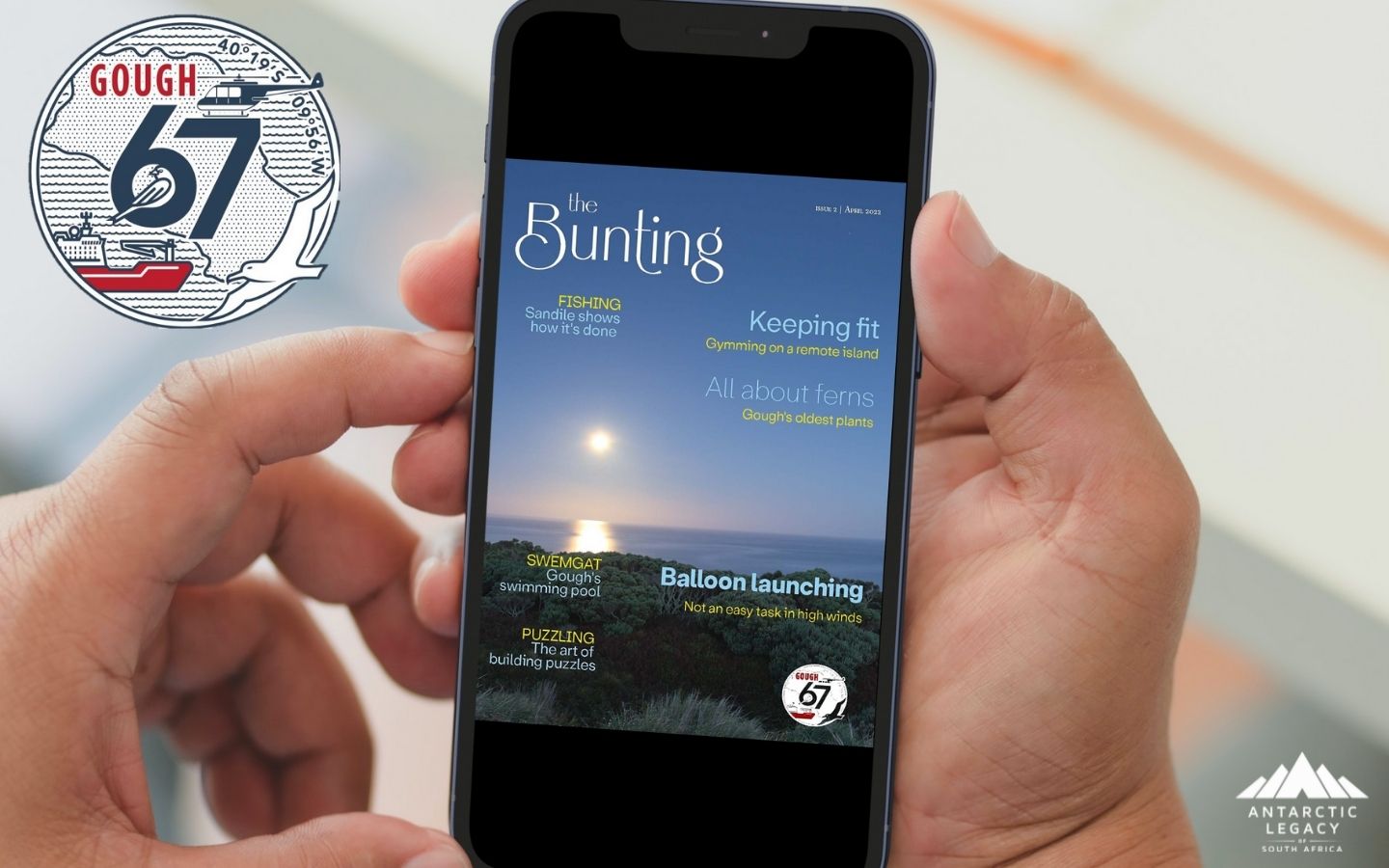 The current overwintering team on Gough Island, Gough 67, compiled their second newsletter.
What will you find in this issue: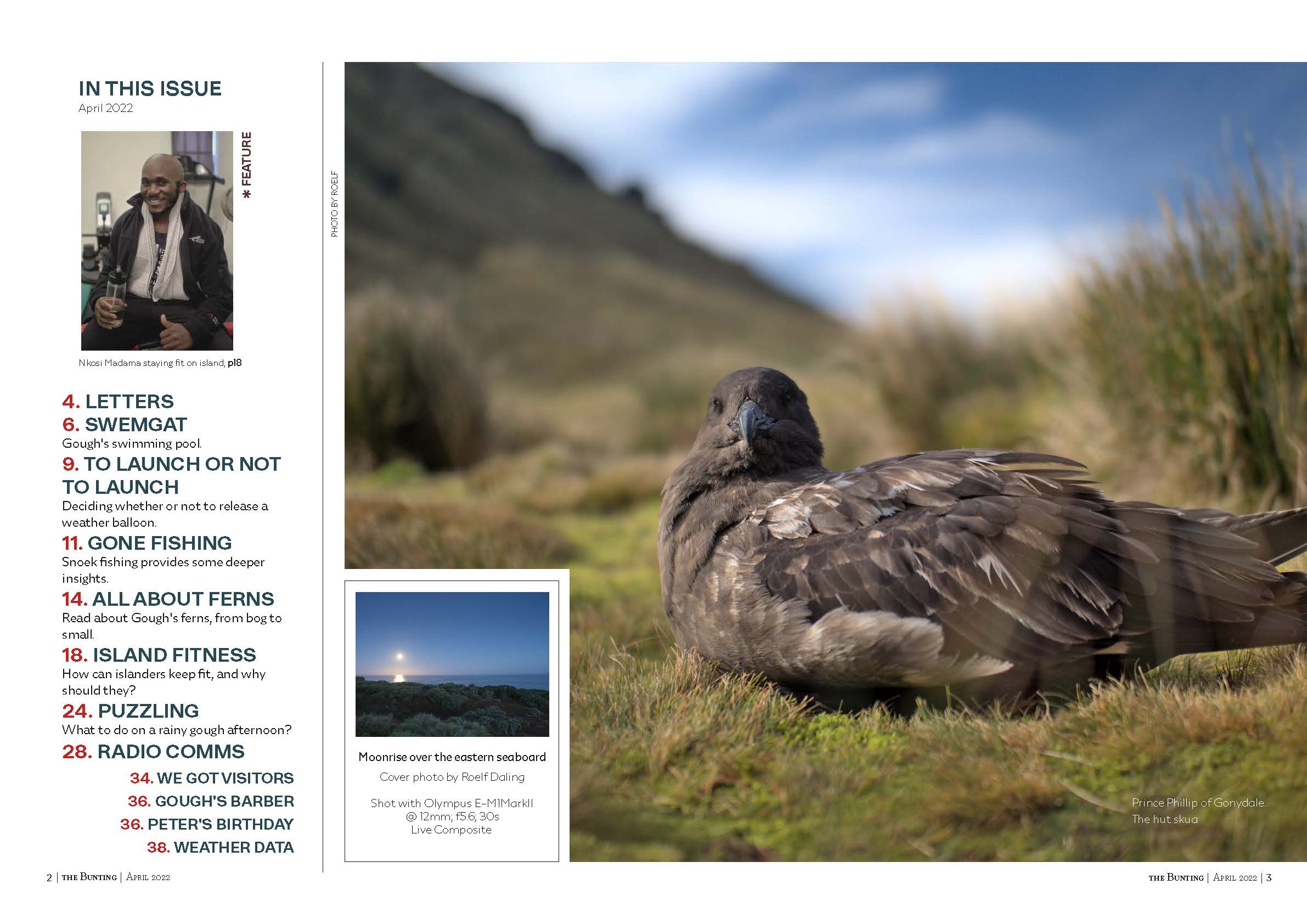 Click here to view or download this latest issue of The Bunting (Gough Island Newsletter).
Do you want to have a look at some other newsletters from previous teams? Find it all here.
Anche Louw, Antarctic Legacy of South Africa, 10 May 2022