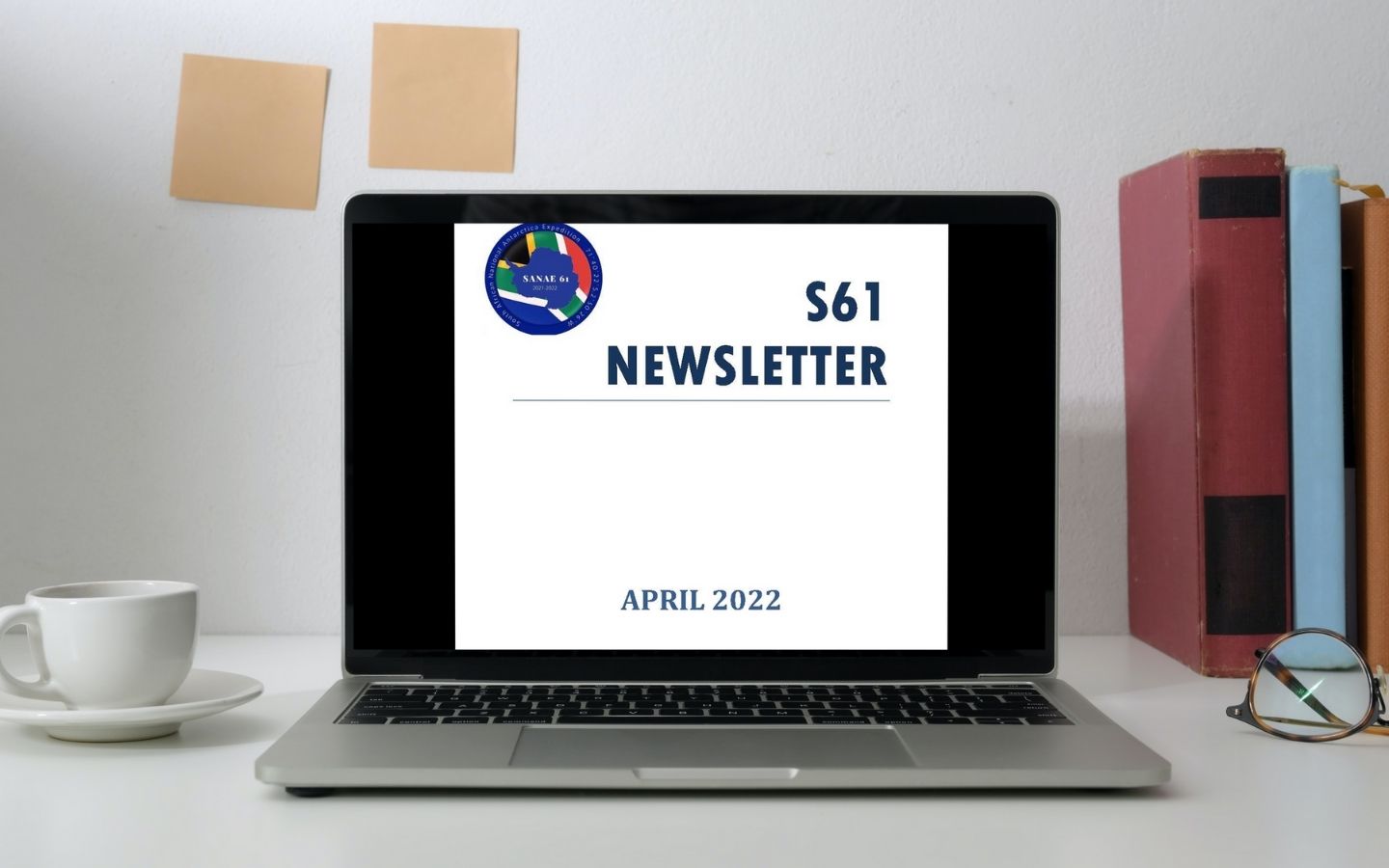 In this edition:
Sunsets on Antarctica
Birthday celebrations
Get to know the team's SANSA (South African National Space Agency) HF Radar/ VLF Engineer – Mfezeko Rataza, who celebrated his birthday on 16 April.
What do you find most challenging about being in Antarctica?
Mfezeko: "The job involve learning about climbing techniques and rope work, because we have to go up these 30 meters antenna to service them whenever there is a breakage sometimes in very cold conditions ( -15 degrees). Imagine trying to tighten a nut with your bear hands when frostbite start to occur after 2-3 minutes exposure".
Want to read more? Click here to download the April 2022 issue.

Images from S61 April Newsletter. "Fez (Mfezeko) with his SANSA team by the Antennas".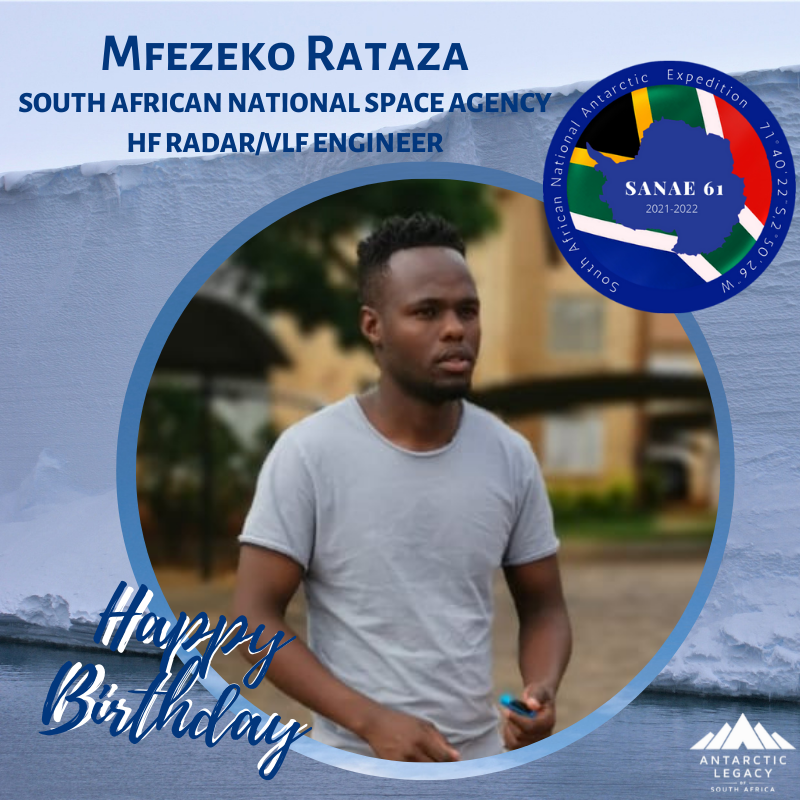 Birthday Card to Mfezeko Rataza (S61 SANSA Engineer) from Antarctic Legacy of South Africa – 16 April 2022.
Click here to view all the newsletters SANAE 61 has published to this date.
Anche Louw, Antarctic Legacy of South Africa, 01 June 2022