Sir Ernest Shackleton's ship, The Endurance was crushed and sank to the ocean floor, in the Weddell Sea, Antarctica (1915). Read more here.
The South African (Department of Forestry, Fisheries and the Environment) owned research and supply vessel, the S.A. Agulhas II (managed and operated by African Marine Solutions), is currently in the Weddell Sea, chartered by the Falklands Maritime Heritage Trust to locate the sunken ship of Shackleton. The Endurance 22 Expedition made an official press release earlier today, announcing that The Endurance has been found and successfully surveyed and filmed for research purposes. Read the press release on Endurance 22 here.
Congratulations to all the different research teams on board and to the captain of the vessel, Captain Knowledge Bengu, and his crew that ensured the safety of all passengers.
WATCH the footage here!
After the unsuccessful Weddell Sea Expedition in 2019, these are the proud individuals (including Captain Knowledge Bengu, Ice Pilot Captain Freddie Ligthelm and many S.A. Agulhas II crew members) that were able to join this second and very successful hunt for Shackleton's Endurance.
Before heading to Cape Town, with only 3 days left of the original charter time, the S.A. Agulhas II is now on her way to South Georgia, the burial place of Sir Ernest Henry Shackleton.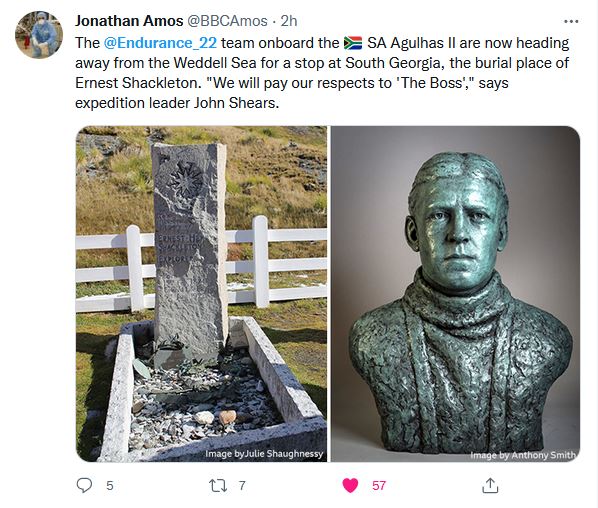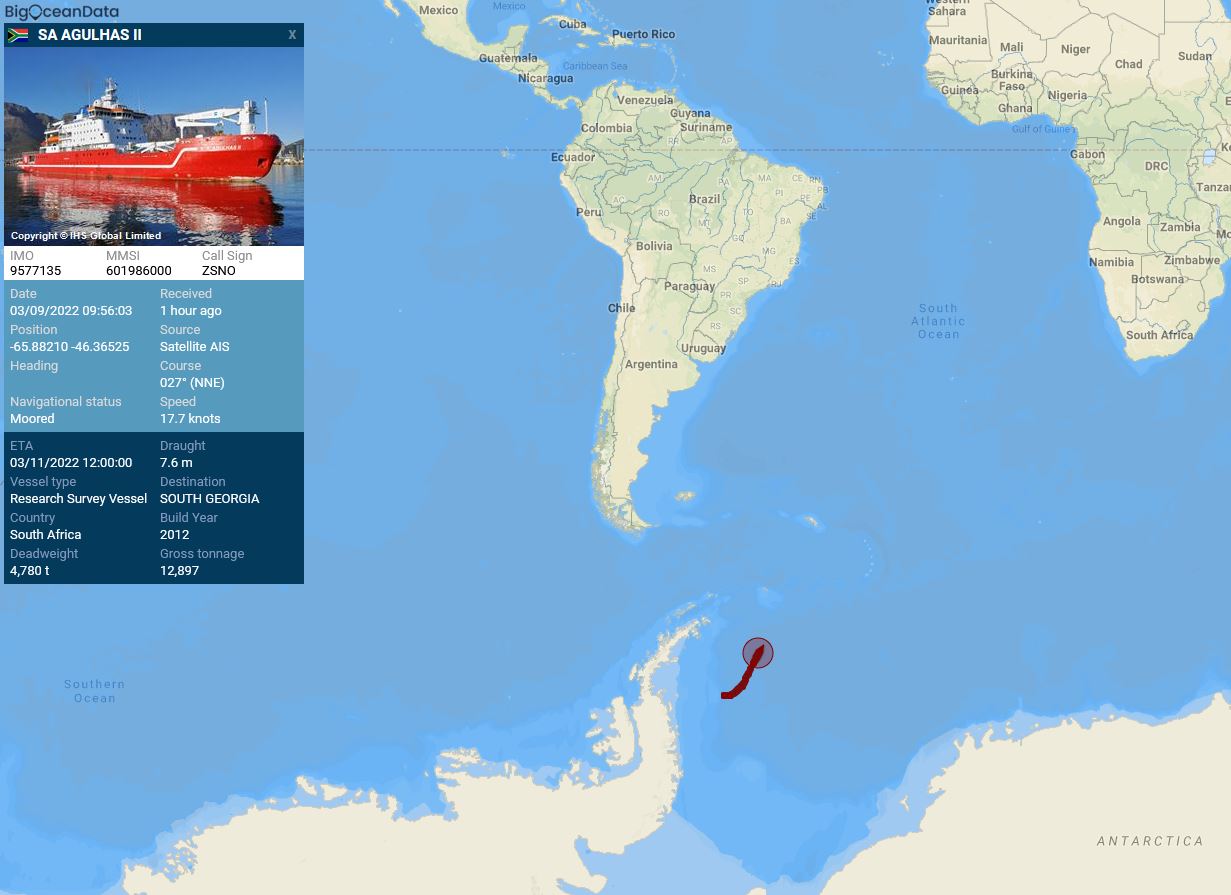 Anche Louw, Antarctic Legacy of South Africa, 09 March 2022