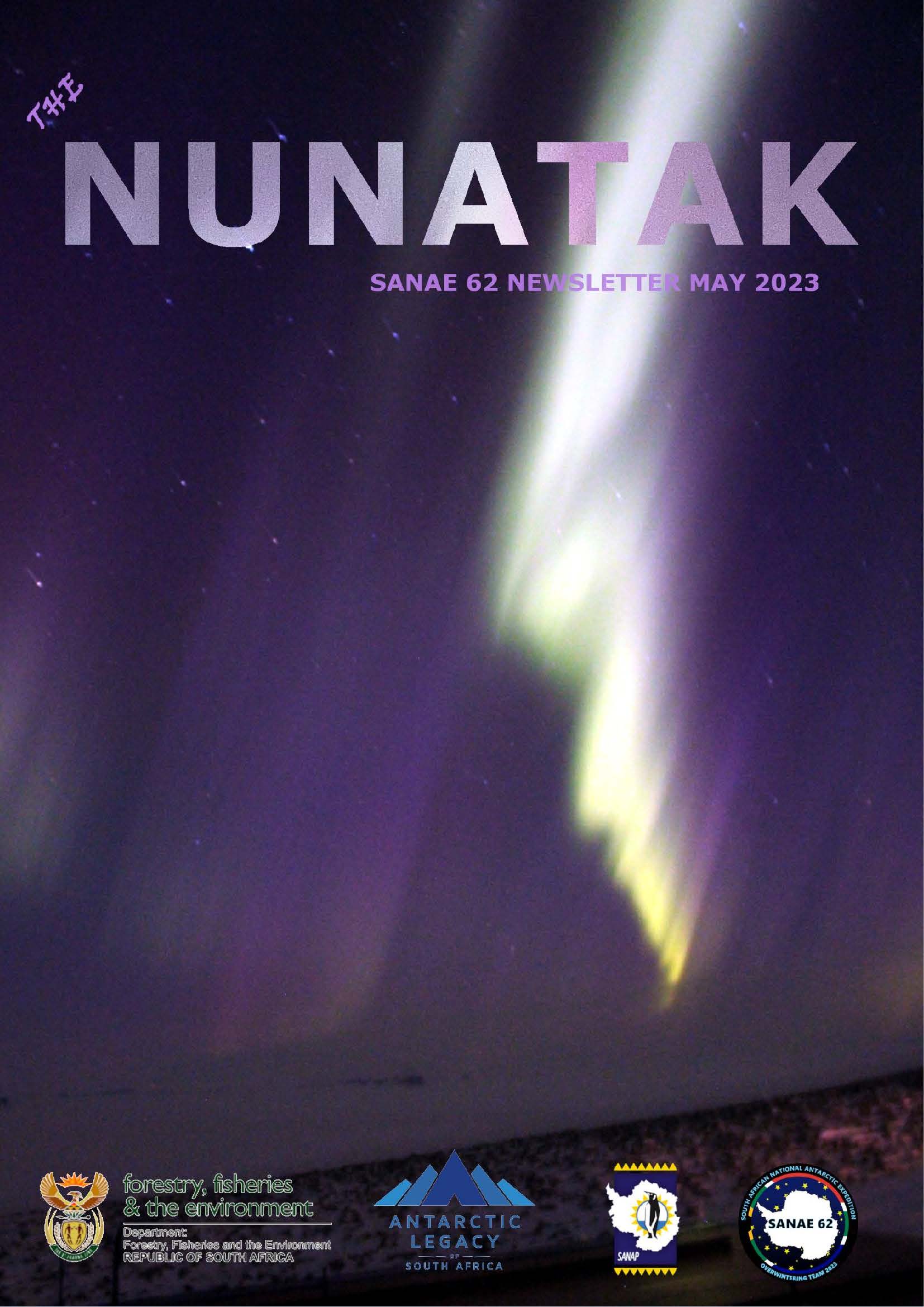 The 62nd South African National Antarctic Expedition (SANAE) team has published their second newsletter – May edition and is now available on the ALSA archive.
Get a glimpse into the life of overwintering team members at the SANAE IV research station.
A message from the Editor:
"You know there's different ways to try and express the vast beauty of this world that can be articulated without a single phase. We don't always consciously realise how magnificent nature can be. From witnessing auroras for the first time, or an optical phenomenon such as the light pillar effect and immensely strong winds with temperatures dropping below -45 °C, at wind chill".
Read in the newsletter about:
Chasing Auroras
Weather data for May 2023
Winter Solstice (Midwinter)
Super Darn Radar
Photo: see the weather circumstance during smelly duty (melting ice and snow for water)
Click here: SANAE 62 May Newsletter
View the S62 newsletters here!
This newsletter was written and compiled by the 62nd SANAE Overwintering Team. The team decided to name their newsletter 'The Nunatak', but for archival and consistency it will be archived as The Endurance (name of SANAE Newsletters).
Ria Olivier, Antarctic Legacy of South Africa & Anche Louw, South African Polar Research Infrastructure, 24 July 2023.