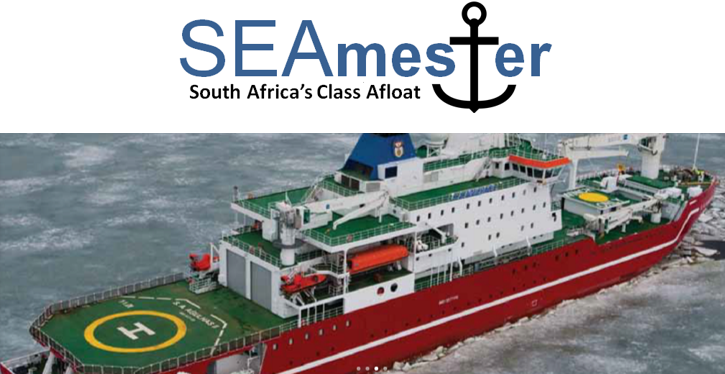 The S.A. Agulhas II is getting ready for departure on the 5th SEAmester cruise. The expected time of departure is today, 27 July 2022.
37 students from 14 national higher education institutions and 1 international institution, were selected for SA's class afloat which is an 11-day marine science winter school onboard the S.A. Agulhas II. The cruise will take part along the South African coast and across the Agulhas current to the sub-Antarctic Prince Edward Islands. Students will be exposed to hands-on ship-based deck activities, as well as traditional classroom lectures.

Places of origin – 31 of the 37 students indicated where they originally come from.
Meet the 37 students that were selected for this cruise:
* Note that only students presenting a negative Covid-19 PCR test will be permitted to board the vessel.