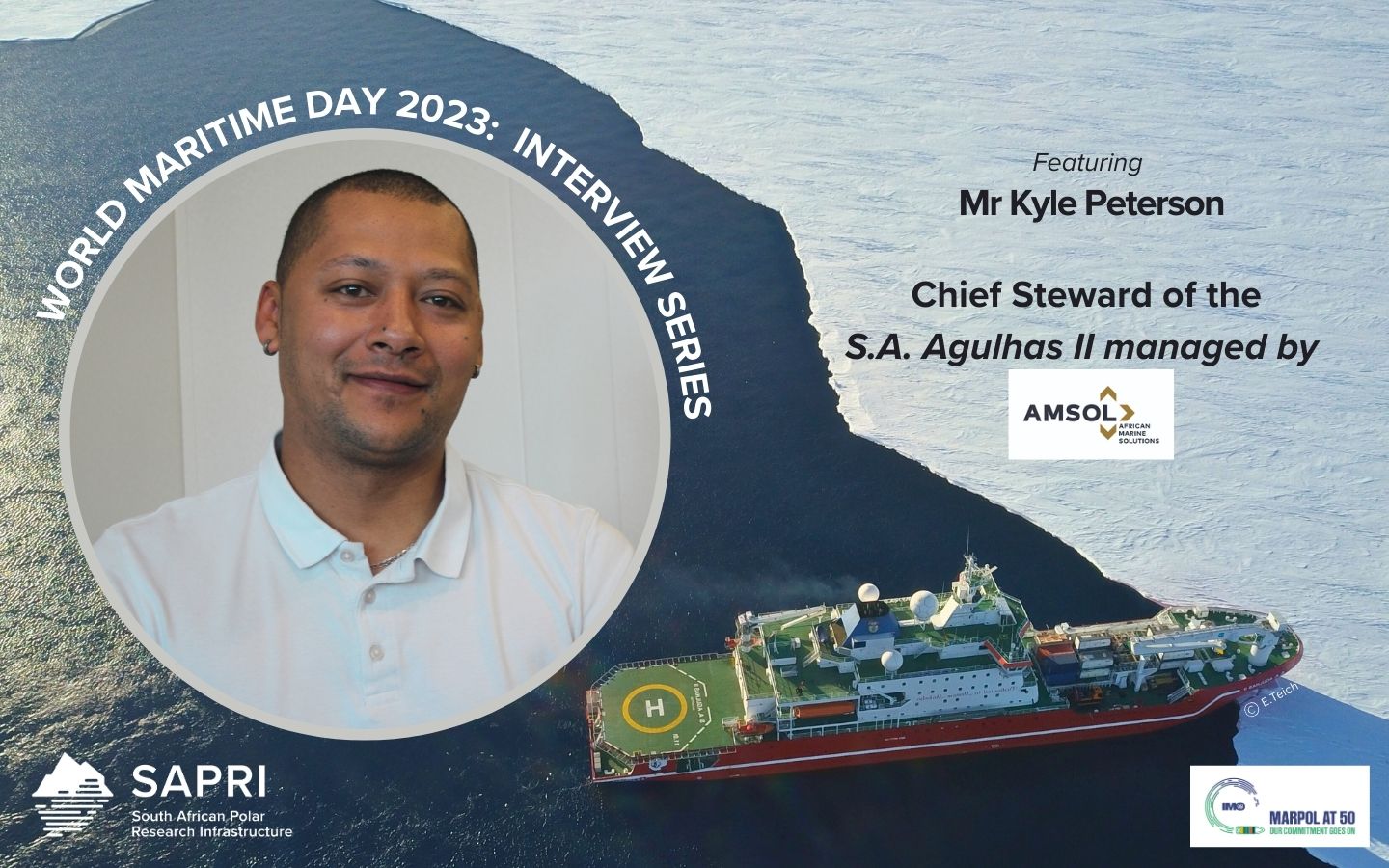 This is the last interview of The Maritime Interview Series, leading up to World Maritime Day, celebrated on 28 September 2023.
What was this series all about?
Every year on the last Thursday of September, nations around the world come together to celebrate World Maritime Day. This international observance aims to highlight the crucial role that shipping and seafaring play in our global economy and emphasise the importance of sustainable maritime practices.
Acknowledging the Role of South African Seafarers in the Maritime Industry
The maritime industry is the backbone of global trade. This industry connects countries, facilitates economic growth, enables scientific and research expeditions and plays a vital role in our everyday lives. However, the success of this enormous industry would not be possible without the men and women who sacrifice their time on land to serve our maritime needs. In recognising this, the South African National Antarctic Programme (SANAP) and the South African Polar Research Infrastructure (SAPRI), would like to honour some of our local seafarers working on board the South African research and supply vessel, the S.A. Agulhas II during various marine and Antarctic research related expeditions through the Southern, Indian and Atlantic Oceans.
The purpose of The Maritime Interview Series was to pay tribute to these seafarers, in anticipation of World Maritime Day.
The Maritime Interview Series Part 6 features
Mr Kyle Peterson, Chief Steward

of the S.A. Agulhas II.

What is your role on the ship?

"I am the Chief Steward on the S.A. Agulhas II".His primary duties involve guaranteeing the welfare and satisfaction of both the crew and guests, while upholding stringent standards of cleanliness, hygiene, and safety aboard the vessel. Additionally, he oversees a team of stewards who play a crucial role in achieving these objectives. This entails managing provisions and inventory to ensure the well-being of the crew, supervising galley operations, maintaining cleanliness and housekeeping, overseeing laundry services, controlling inventory and expenses, delivering exceptional guest services, and ensuring preparedness for safety and emergency situations.

Mr Peterson's Background and Journey into a Seafarer Career

When not at sea, Mr. Peterson resides in Grassy Park, Cape Town, but he grew up in Mitchells Plain, also in Cape Town. With over 10 years of experience as a seafarer and a total of 12 to 13 years in the hospitality industry, Mr. Peterson has been serving as a Chief Steward on the S.A. Agulhas II for the past two years. Prior to this role, he worked as a catering assistant, utility steward, and steward on the same vessel. However, his seafaring experience extends beyond the S.A. Agulhas II, as he has also worked on other vessels such as the tug vessel S.A. AMANDLA and NOMASA, the trawler ALGOA, the research and supply vessel S.A. Agulhas, and even an international French vessel.

Mr. Peterson shared insights into his early career journey before becoming a seafarer, mentioning his previous work at his mother's clothing business, a fire station, and a printing shop, among other experiences. He emphasised the importance of seizing opportunities, stating that no job is too small because one never knows where it may lead. Mr. Peterson's determination is evident in his pursuit of continuous learning and professional development. He is a SAMSA (South African Maritime Safety Authority) accredited officer and actively takes short courses to enhance his skills and potentially advance to the next level within the maritime industry.

What do you like the most about your job?

"I enjoy seeing new places, working with people, helping people (passengers and colleagues), and feeding passengers aboard the S.A. Agulhas II delicious and nutritious food".

What are some of the challenges that you experience in your line of work?

Mr. Peterson shared some of the difficulties he faces, including being separated from his loved ones. Despite his extensive experience at sea, he mentioned that he occasionally feels the impact of turbulence during sailing, although he assured us that he does not suffer from seasickness.

Any advice to someone who would like to pursue this career?

"The importance of maintaining integrity in your work cannot be overstated, as your actions and dedication will ultimately reflect your character". Lastly, "work hard, hard work pays off".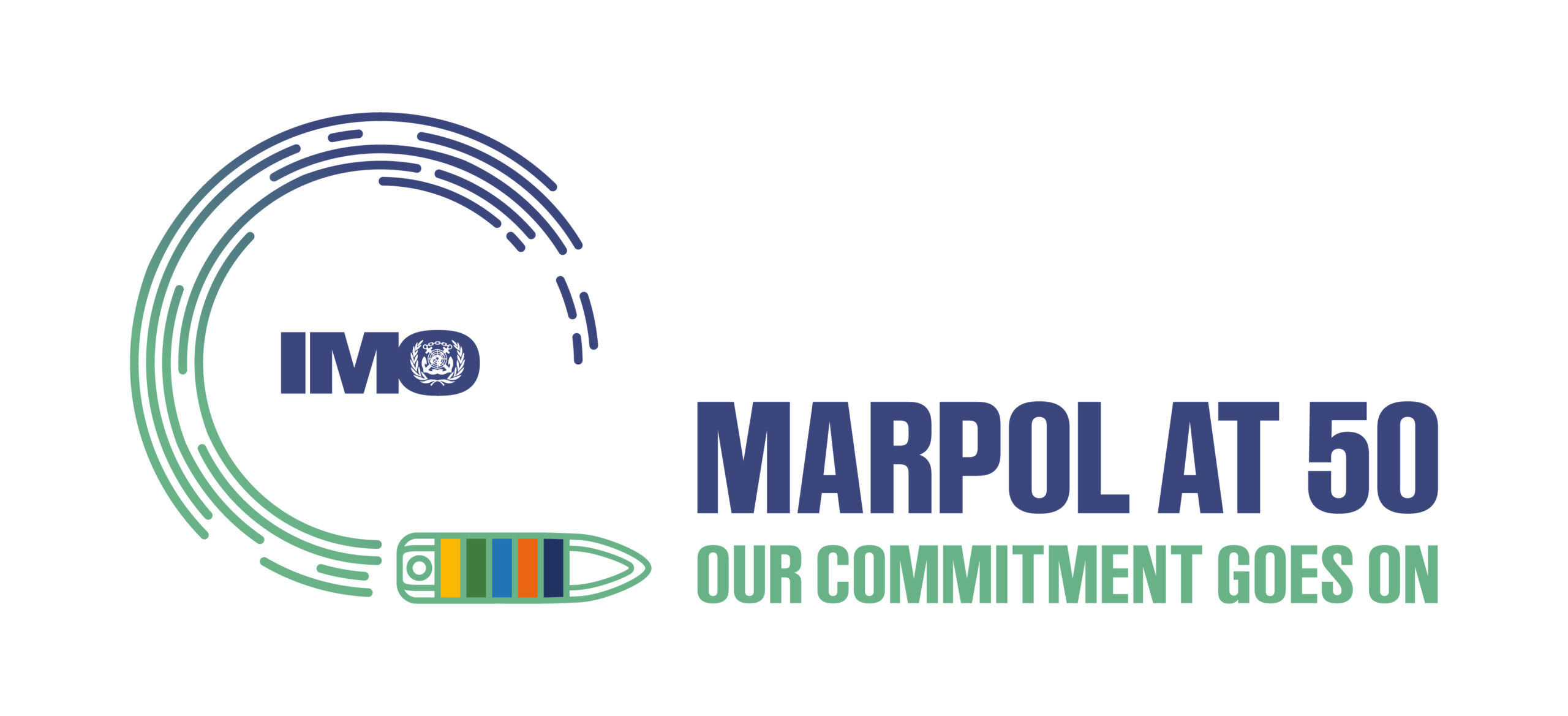 World Maritime Day reminds us of the vital role that the maritime industry plays in our interconnected world. The maritime industry is also particularly crucial in enabling the science and research in the Antarctic region and Southern Ocean through SANAP.
Photo Credit: Rabia Mathakutha (South African Polar Research Infrastructure) and Eduan Teich via the Antarctic Legacy of South Africa (ALSA) Archive.
Written by: Rabia Mathakutha, South African Polar Research Infrastructure, 27 September 2023
Edited by: Anche Louw (South African Polar Research Infrastructure) and Ria Olivier (Antarctic Legacy of South Africa)