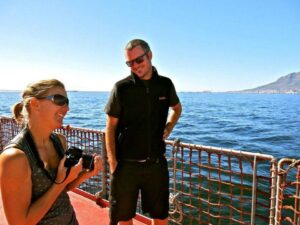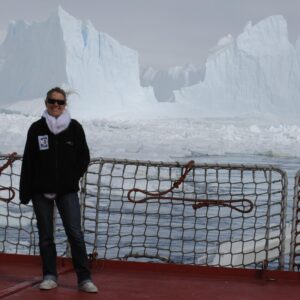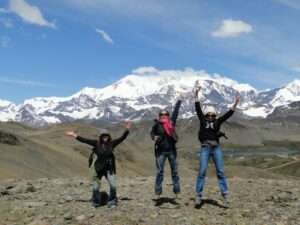 Sandy Thomalla only ever wanted to be two things in my life; when I was really young I wanted to be a pilot, and from the age of about 10, I wanted to become a marine biologist. Which is perhaps a bit surprising for someone that grew up in Brakpan (yes that is a real town and not just the butt end of South African jokes), which is VERY far away from the sea. But like a lot of typical 'inlanders', we made our way to the Natal coast for family holidays and according to my parents I could snorkel in a rock pool before I could walk. My love of the sea (and all creatures in it) was also fueled by my father who is passionate about the ocean and an avid yachtsman (who gave up on his dream of sailing around the world when he had my sister and I …. Sorry Dad.). We spent countless hours swimming in the sea (jumping over and diving under waves) and exploring rock pools in search of starfish and anemones. By the time I was in high school I had my sights firmly set on UCT as my university of choice to study marine biology and made sure that I took all the right subjects to matric to be eligible to register for a Bachelor of Science degree. In my third year at UCT I majored in Marine biology and Oceanography and at honours level I chose biological oceanography as the field of research that would support the rest of my career. Unlike marine biology (more typically rocky shore invertebrates and vertebrates such as fish, dolphins, whales and sharks), biological oceanography deals with organisms at the smaller end of the spectrum such as phytoplankton and zooplankton. This field of research focuses on how marine organisms interact with and adapt to their environment, and what processes control their distribution in the ocean. As such, work in this field is highly interdisciplinary and often involves aspects of microbiology, physical oceanography and marine chemistry.
Why you love your career in science?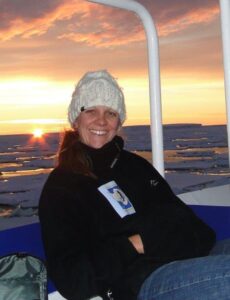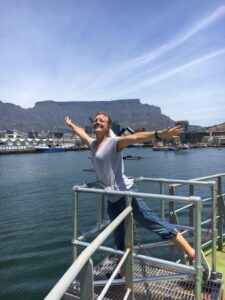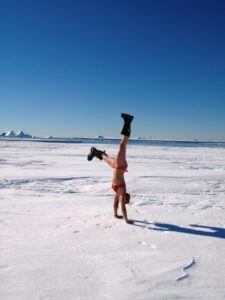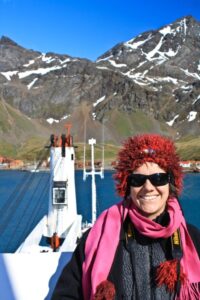 There are many reasons why I love my career and these have also changed over the years. The first, and probably most important one, is that I get to go to sea. I get to sail on ships in wild oceans like the Southern Ocean and experience epic storms that drive 15m waves and winds so strong they whip off the crests of the waves and yet still are no match for a .Wandering Albatross that holds its own in any weather. Or sail across the equator on a sea that is mirror still and so blue that it defies your eyes, while flying fish burst the surface leaving a trail of ripples as their tail fins propel them through the air. My career has also allowed me to travel extensively to many countries around the world for cruises, conferences, meetings and workshops. With each trip (particularly before I had children) I would always make sure I took some time to explore the country or city I was visiting, be it India, Russia, Croatia, Iceland or South Korea. Then there are the people, I would have to say that scientists in general are just pretty awesome people. They are typically down to earth, aware, curious, rational, open minded and free of bias. I have had the pleasure of meeting, working with, and getting to know so many wonderful people from around the world, and I treasure every one of them. In more recent years, being able to teach, supervise students and pass on some of my knowledge and passion has also been very rewarding. Finally, the science itself is very stimulating. Every day you learn something new, and you will never stop learning and reading and expanding your horizons, as this is core to what it means to be a scientist, to gain and share knowledge and understanding.
Message to future scientists researchers: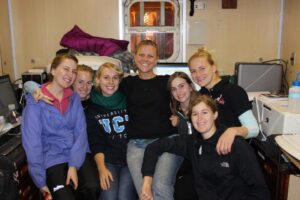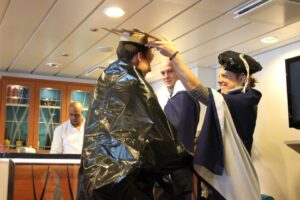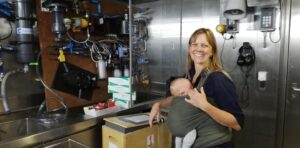 Hmmm ….. I guess I have a few:
It is extremely important to love what you do for a living. You will spend an overwhelming majority of your adult life at work, so try to ensure that you enjoy what you do. This, in my opinion, is more important than the size of the paycheck as it is more likely to sustain your mental and emotional wellbeing.
I would recommend a scientific career in which your research can make a tangible difference to the world we live in. It means a lot to me knowing that by studying phytoplankton, I contribute to the knowledge required to address sustainability and help constrain climate risk and the associated societal challenges of the 21st century.
You don't need to be particularly clever to be a scientist. Getting a PhD is more about guts, stamina and determination than anything else. I struggled my way through matric and first year maths and chemistry. It never came easy to me. Indeed, I failed first year chemistry and had to repeat the whole course in second year. Maths, physics and chemistry are now a part of my everyday life and although perhaps still not considered among my strengths relative to biology, nonetheless, here I am.
Latest research or study you're working on?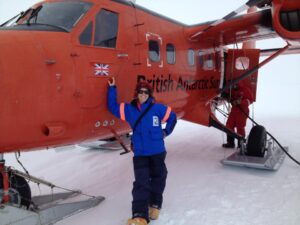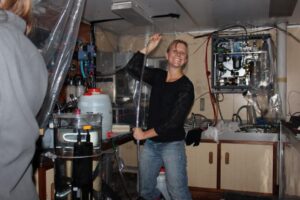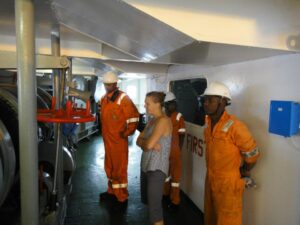 My latest research is a very exciting study that uses autonomous underwater robots (called gliders and floats) that are deployed in the oceans to profile the water column from the surface to 1000m. My colleague Thomas Ryan-Keogh and I have developed a proxy that uses the sensors on these robots to determine the degree of iron limitation of phytoplankton. Iron is a micronutrient in the oceans that is necessary for phytoplankton to photosynthesise, and as such affects the ability of phytoplankton to remove CO2 from surface waters and subsequently from the atmosphere (thus impacting climate change). Preliminary results suggest that phytoplankton in the Southern Ocean are becoming more iron limited over time, which could negatively impact the important role that they play in removing carbon.
Find more information about Sandy on the World Wide Web
https://scholar.google.com/citations?user=lbS84F8AAAAJ&hl=en
https://socco.org.za/
Articles: SA Scientists gather cold facts about global warming &
Secrets of the Southern Ocean Probed
Documentary Film: Woman and Oceans – Sandy Thomalla – The Unknown South
Video: Using science and Innnovation to understand the role of the 
Southern Ocean in a changing climate
Twitter @SOCCOgliders & Facebook: Southern Ocean Carbon and Climate Observatory
Collection of Images will be available on ALSA repository by end of 2020
Text and images supplied by Sandy Thomalla