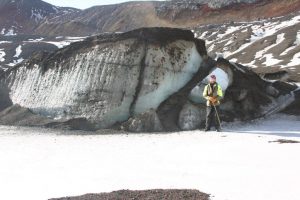 David William Hedding was born in Johannesburg and grew in Benoni on the East Rand (please don't hold it against me) before going to boarding school in Pretoria. After a year in Ireland, I returned to study for a BSc in Geoinformatics at the University of Pretoria but it wasn't long before the call of the mountains ignited my passion for geomorphology. This led to a switch into a BSc (Hons) in Geography to focus on physical geography. This is where it all started and I spent most of 2003 on field trips to the Drakensberg, Lesotho, Namibia as well as Marion Island where I conducted my first real piece of research which was to be published several years later. That first trip to Marion Island was a truly amazing experience and was fortunate enough to share a room with Marthan Bester and experience the life in the old base with all its leaks and mice. Two current Principal Investigators were also students and field assistants on that take-over. (Images Top: Marion Island Ice Plateau. Below: On Marion Island (l-r): Junior's Kop, Tafelberg, Mesrug )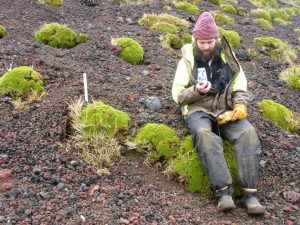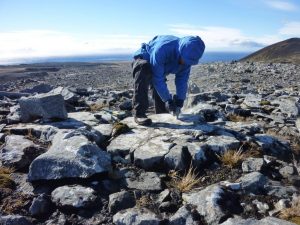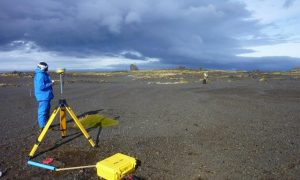 In 2004/05, I overwintered on Marion Island to complete my MSc on the geomorphology of the Central Highland of Marion Island. This led to many, many nights up at Katedraalkrans and countless adventures into the interior and Ice Plateau. In 2006, I took up a lectureship in Mahikeng (NWU) and I participated in two summer take-overs to SANAE IV (2007 and 2008). After two good years at NWU, I moved to Unisa where I still work today. Between 2008 and 2012, I had somewhat of a hiatus from the South African National Antarctic Programme (SANAP). I used this time to complete my PhD which focused on pronival ramparts. In 2013, I was invited to join Prof. Werner Nel as part of the Geomorphology Group for a take-over. This return to working on Marion Island has led to several collaborations and I have consistently participated in take-overs since then as co-investigator of the Geomorphology Group. (Images below: Antarctica)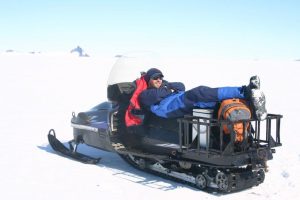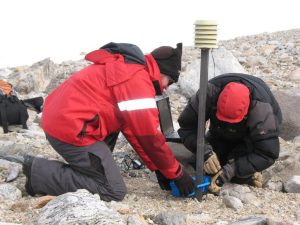 I truly love teaching and training students, but I enjoy research most of all. Gaining a better understanding of how earth surface processes operate, particularly in the context of climate change, is a never-ending quest. Climate change as well as the responses of landscapes to climate change impacts ecosystems so understanding these responses is crucial to get a clearer idea of what is currently happening on the island and elsewhere in the world. In addition, investigation of past landscape responses is also vitally important, and the Geomorphology Group is currently hard at work to reconstruct the glacial history of Marion Island. Currently, I am also the Principal Investigator of a NRF / NSFC funded grant with Chinese collaborators. This grant focuses on weathering and landscape evolution of basaltic fields and has led to several publications. I have also been extremely fortunate enough to have conducted research in New Zealand, Mauritius and Siberia and I have been involved in a little research on the transformation of the Higher Education sector in South Africa as well as the changing and challenging research landscape in South Africa. (Images below l-r: New Zealand, Siberia, Mauritius)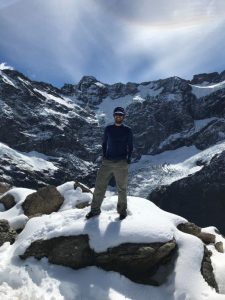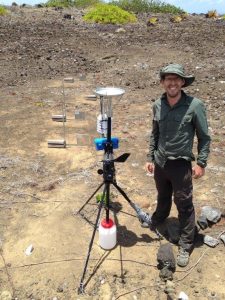 Through the South African National Antarctic Programme (SANAP), I have been lucky enough to have been mentored and supervised by Profs Paul Sumner and Ian Meiklejohn who provided me with many opportunities for which I will be eternally grateful. During various voyages I have met many inspiring scientists who are truly incredible people, many of whom I can call friends. In particular, I now have the privilege of working with a passionate team led by Prof. Werner Nel, who I have known for almost two decades. This close working relationship has led to several epic adventures to not only Marion Island but also to the Antarctic, Siberia, China and Mauritius. And over the years, I have also supervised some amazing students who have worked hard and succeeded. This aspect has been particularly rewarding. As a researcher, my aim is simply to do good science and I truly enjoy collaborating with others. The diversity of the research conducted within SANAP is one of its strengths. Several different projects have made great strides in providing a better understanding of different aspects of Marion Island and the Antarctic and the integration of this research has the ability provide a better understanding of how these environments operate, as a whole, in a changing world. Research is difficult and hardly ever turns out exactly as planned, 2020 is a prime example of this. So, my advice to fellow early career scientists is to collaborate as much as possible, particularly with researchers in other disciplines and projects. Then to those post-graduate students out there, just persevere and do the best you can in these trying times. COVID-19 is impacting everyone so colleagues and students alike need to look after their physical and mental health and hopefully we will all be able to return to our field sites in the near future to conduct the work we love.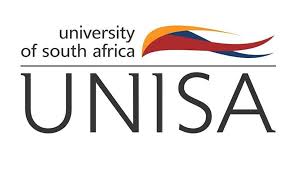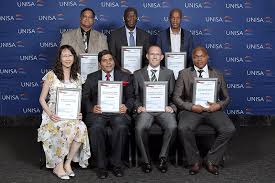 Unisa's Associate Professor David Hedding, from the Department of Geography in the College of Agriculture and Environmental Sciences (CAES), is one of the recipients of the 2019 Chancellor's Awards for Excellence in Research. This award is a way of recognising those who strive for excellence in research and the prize is regarded as the most prestigious for research and innovation at Unisa. Hedding has received the same award more than once.
Text: David Hedding. Photo credits: David Hedding. Cover Photo taken in Siberia.