Every year new students are joining the South African National Antarctic Programme(SANAP). As Saturday is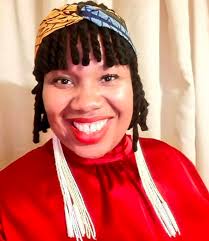 probably the time to break from studies, our first "Saturday Student" in the Mid-Month series is Kolisa Yola Sinyanya or for those who are familiar with Twitter, @Kolie_Yola. I think there are not many students out there with 7070 followers (during writing of this article) – but Kolisa does. She joined the Antarctic Legacy of South Africa (ALSA) Project and contributes towards our social media campaign, therefore letting more people know about South Africa's involvement in the Antarctic and Southern Ocean region. Upon joining ALSA, Kolisa was set to be part of the South African group to attend the SCAR biennial conference in August 2020 in Hobart, Australia(but now cancelled).
She is a PhD candidate in Oceanography at the University of Cape Town (UCT). Her PhD research is part of a growing body of work that critically examines bio-geochemical cycling in the ocean, particularly regions that are currently under-sampled. The research aims involve exploring phytoplankton community dynamics and microbe-nutrient interactions in the Indian Ocean, including subtropical and Southern Ocean waters. To date, Kolisa has been awarded the Advancing Womxn Fellowship in the Department of Oceanography awarded under the "For womxn by womxn: conducting research in a field in which womxn are in short supply" category of a new initiative at UCT championed by the Office of the Vice-Chancellor. She is one of the researchers who were on 5-week cruise to Marion Island in the Sub-Antarctic Indian Ocean in 2017.
Kolisa has a passion for learning science and for sharing her science, and her PhD has allowed Kolisa to engage
in effective science communication through public speaking, scientific writing and television features. In February of 2020, she presented one of her PhD chapters at Ocean Sciences Meeting in San Diego, USA. Towards the end of 2019, the new Advancing Womxn: Ocean Womxn Fellowship at UCT recruited Kolisa to run and manage their social media accounts as a science communicator. She was one of the invited African scientists who gave ocean and climate change related talks at #VirtualBlueCOP25. In the same year Kolisa was nominated as one of the Inspiring Fifty Women in STEM South Africa and became a Black Women in Science South Africa 2019 fellow. Kolisa was the first PhD candidate in history to be selected by the Oceanography Department's head of department (HoD), Professor Isabelle Ansorge to stand in for her as acting HoD at a departmental graduation ceremony in 2019.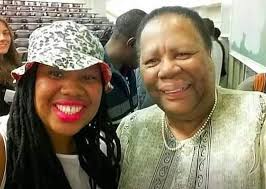 She has taken part in several science communication activities, including FameLab Cape Town, the biggest science communication competition in the world, where she was the Cape Town national runner up. Other thought- and conversation-provoking science communication engagements in which Kolisa has participated in are Pint of Science South Africa and TEDxUCT. Moreover, she presented the preliminary findings of her Agulhas System Climate Array (ASCA) research at the 2018 SANAP Symposium. Kolisa's work has also been documented in the academic communication magazine, The Conversation Africa. She's committed to increasing the visibility of women in STEM and runs a blog called Women In Science Hub where she write about conversations she has with women who are making waves in the world of STEM. In 2018, Kolisa had the privilege to be interviewed as a woman in science under the theme "#SHEsInSTEM" by the women's organisation, Young&BosSHE, based in the United States. In 2019, her sci comm work was featured by Crastina in Sweden under the theme Science Communication Africa. As a student leader, she was invited by the Vice-Chancellor of the University of Cape Town, Professor Mamokgethi Phakeng, to participate in a Women's Day discussion on Power FM about South African universities. In 2019 she was invited for live interviews twice by Cape Town TV to speak about Oceanography and on Women's Month to speak about being a black woman in STEM. Visit Kolisa's budding YouTube channel and leave a comment.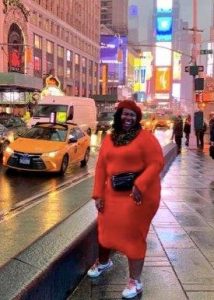 Kolisa is also a fun loving, unconventional and free-spirited woman who has a passion for advancing the lives of others, especially young women and girls from all walks of life. Her message to fellow students:
Believe in your contributions because no one else is like you, you bring to the table a combination of things the next person will not.
Be in love with and have passion for your career because if you don't your path within that career will be a chore.
Never give up because winners never quit, and quitters never win.
Go for your dreams. Never let anything/anyone discourage you from reaching and far surpassing those set goals.