The Mid-Month series final for March is reflecting on Science projects on Sunday. The Sound and Vibration Research Group (SVRG) in the Department of Mechanical and Mechatronic Engineering
is a SANAP research project. The SVRG has established expertise, equipment and laboratory facilities to conduct research and investigations into noise and vibration problems for industry as well as the public sector. Our primary field of research is associated with human response to sound and vibration where, in particular, seating dynamics and sound quality are investigated. Prof Annie Bekker is the Principal Investigator of the South African National Antarctic Programme (SANAP) – Decision aiding for the SA Agulhas II through modelling, monitoring and data capture.
Vibration and acoustic comfort on the polar supply and research vessel – S.A. AGULHAS II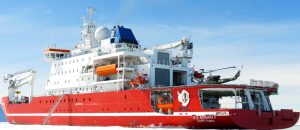 As part of an international research consortium between the Universities of Aalto and Oulo, Aker Arctic, Det Norske Veritas, Rolls Royce, Wartsila and STX Europe the SVRG performed vibration comfort measurements on board the SA Agulhas II, the new polar supply research vessel. The SA Agulhas II was put to the test during two days of ice-breaking operations in the Bay of Bothnia in Finland during ice-trails as well as a 76-day voyage between Cape Town and Antarctica. Sound levels and vibration comfort will be determined in conjunction with exterior ice conditions and ice-loads on the ship hull in an on-going research project which enables a unique comparison between Arctic and Antarctic conditions.
One of SVRG objectives is to establish a centre of expertise in sound and vibration measurement, analysis and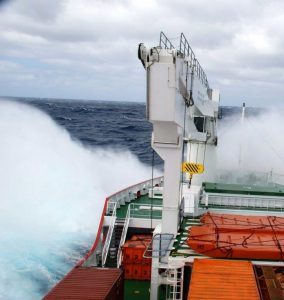 assessment with the associated measurement equipment and software tools to contribute to the international research arena. Annie Bekker host an annual Symposium on the S.A. Agulhas II where international and national stakeholders give new insight and feedback on research. During the symposium students of the SVRG also get the time to present their research. To open the minds of these students and to taught them the necessary skills Annie Bekker make use of expertise from all over the world.
SVRG recently hosted Professor Anders Brandt from the University of Southern Denmark.
"ABRAVIBE(s)"… data-driven skills, taught by a master
He is the author of the book "Noise and Vibration Analysis" and the MATLAB Toolbox, "ABRAVIBE" – renowned for its open code which demystifies many
aspects of signal processing. Professor Brandt up-skilled students from the SVRG in select topics related to data quality control and signal processing. Three days were spent on a deep dive into theory, balanced by practical application. An essential skill of any vibration engineer is "to know how to hit a structure with a hammer".
Under the leadership of Prof Annie Bekker, the SVRG will apply their brushed-up techniques to implement several data-driven digital services for the SA Agulhas II, South Africa's polar supply and research vessel. The collective effort, entitled "DIGSAA" embraces Industry 4.0 technologies to enhance ship management and operation in the Southern Ocean and Antarctica. Accordingly, the visit of Prof Brandt has instilled a rigorous signal processing background to equip the group for this momentous task.