Our mid-Month Series also include those people that has become part of the SANAP community and do a lot of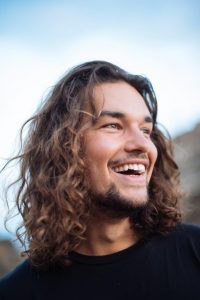 freelance and volunteer work for SANAP. Alexander Oelofse is becoming a well-known name within the SANAP community. His videos of SEAmester give a real insight to the SEAmester program. ALSA
realized that as freelancer he can be of great service to the community and to ALSA. During the Departure of SANAE59 an agreement was reached to compile videos during takeover. Ria Olivier met with him after his expedition at Iziko during the Sentinels of the South exhibition launch and possibilities were discussed of his contributions toward the Antarctic legacy of our country.
ALSA asked him when he got interested in photography?
What started off as a childhood dream turned into a reality on the 2019/2020 Antarctic relief voyage. I have always had a deep love for the ocean and knew from a young age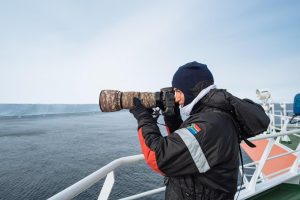 that I would want to be in, or surrounded, by the ocean as much as possible. I wanted to study marine biology for a long time. Until job shadowing a marine biologist and realising much of the work would be lab-based. I couldn't imagine that for myself. I then decided to pursue my other passion; photography. Being a member of the photographic society in high school sparked my interest. This led to me studying fine art photography at Michaelis in Cape Town. At Michaelis, I continued to create art centering around the environment.
How did he become involved in SANAP?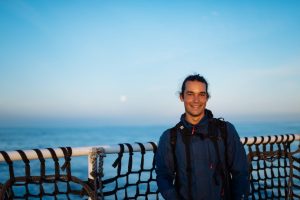 While at University I already started trying to find a way onboard the S.A. Agulhas II. I had to see this stark, extreme and yet breathtakingly beautiful landscape for myself. It took a few years of applying, without succeeding, until I could get onboard the SEAmester III as a lecturer after my studies. Onboard students from various universities around South Africa get the opportunity to experience oceanographic research at its best, out in the field, onboard the S.A. Agulhas II. To have the privilege to experience SEAmester as a student must be absolutely amazing, but more importantly, the eye-opening experience that can lead some students to follow their passions in the marine studies field.
Opportunity to go to Antarctica:
After doing two SEAmester Expeditions the opportunity came up to go down to Antarctica with UCT. He grabbed the opportunity with both hands.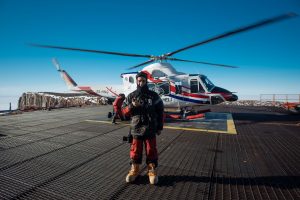 He departed on the first leg of the relief voyage of 2019/2020. I can't really say I had any expectations, to be frankly honest. AS he has never seen a place like the Antarctica and not having any expectations, it lead to some of his best experiences. He admits that sailing down for 9 days to reach the ice shelf definitely adds to the anticipation and the surprise that is Antarctica. Visit his website to see his collection of Antarctic Images
"Seeing the ice shelf for the first time left me speechless. I became quite emotional, realising my dream had come true".
"One of my highlights was getting to sit on the back of a snowmobile and traverse the snowy landscapes. Being the passenger allowed me to, despite the icy breeze, absorb the sublime landscapes that we passed through. This image was captured at 02:00 am. You could see the sun dip ever so slightly but never setting. I could get used to that. It made life seem endless, like there was no rush"
Alex Oelofse is looking forward to working alongside ALSA to inspire youth and spread the information about the amazing program that South Africa runs all the way down in Antarctica.
His contributions will soon be available on the ALSA archive and see in next Mid-Month series one of his videos.
All Images copyright Alexander Oelofse
Visit his website https://www.alexanderoelofse.com/ and Instagram