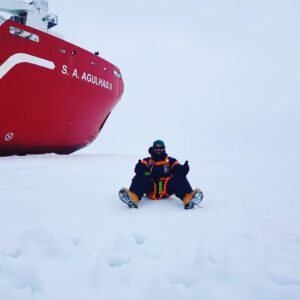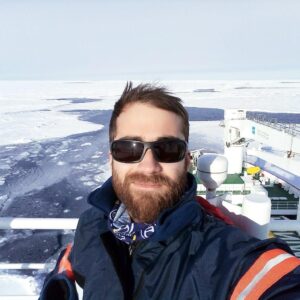 Luca Stirnimann received his BSc at the University of Genova (Italy) in 2013, majoring in Environmental Science. He was introduced to his first marine applications of ecology and taxonomy during a summer school spent on the Linosa Island (Mediterranean Sea) as an undergraduate, investigating invasive marine alien species. During his MSc in Genova, he could study time series and regime shifts analysis on plankton systems. After graduated summa cum laude in Marine Sciences (2015) at the University of Genova, he spent one year at the Marine Biological Association (Plymouth, UK) attending the MRes in Marine Biology, where he could continue his studies on plankton and experimenting the life as a scientific researcher.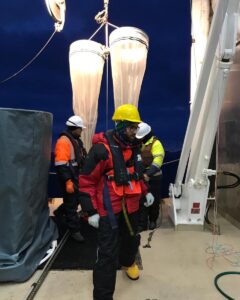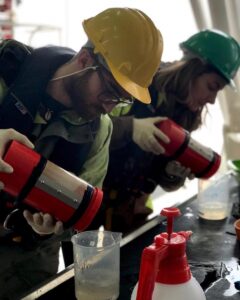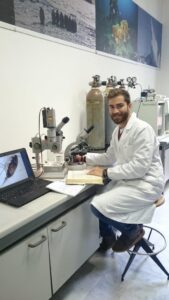 From 2017, he is a PhD student at the University of Cape Town. He analyses the samples he collected during several expeditions to Antarctica, in order to investigate zooplankton and phytoplankton dynamics in the Southern Ocean in the context of nutrient cycling and primary production. He is comparing ecosystem dynamics in the vicinity of Subantarctic island systems with the open Southern Ocean. Luca's project falls under the current SANAP Project: "A nitrogen cycle view of atmospheric CO2 sequestration in the Antarctic Ocean" (Principal Investigator: Dr SE Fawcett, University of Cape Town)
Why you love your career in science?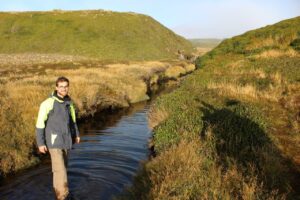 Earth science, in general, has always been fascinating to me and since I was little, my desire was to discover and learn new things related to our oceans.
As I do love Sherlock Holmes stories, in this job I see myself as a detective that has to solve a case. In fact, any phenomenon in nature may be more or less complicated to be described or understood, but the samples and the analysis are like clues of a case and using them, it is possible to solve any scientific mystery.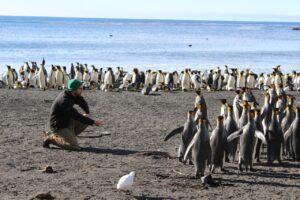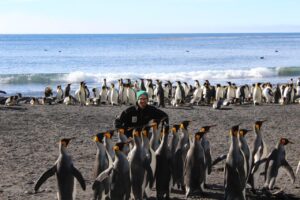 Thanks to oceanography, I can attend fantastic expeditions anywhere in the world, exploring from the icy polar seas to the warmer waters of the equator, spending weeks or even months on board of research vessels. During these trips, I always meet colleagues and extraordinary scientists that share the same interests and passions of mine, even if they are from different fields. Furthermore, coming to South Africa, I joined two great scientific communities: one is the SANAP group, where all the experts of the Antarctic systems meet all together to share their works and thoughts; and the second, the South African Association of Polar Early Career Scientists (APECSSA), which gives me the privilege to develop a South African group of scientists with the Polar Science as a common interest.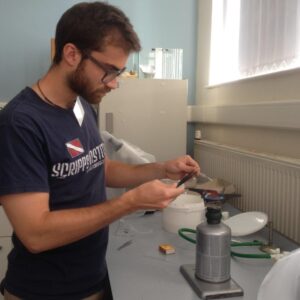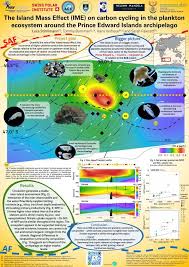 This is a great career that stimulates you at any moment of your life, and if you are curious, motivated, and resourceful, well… this job is waiting for you.
In 2018 at POLAR2018 (SCAR/IASC Open Science Conference 2018) he was awarded with the 1st prize for the Association of Polar Early Career Scientists (APECS) Poster Awards (Sector: Africa and Middle). Poster Title: "The Island Mass Effect (IME) on carbon cycling in the plankton ecosystem around the Prince Edward Islands archipelago".
Luca is current a committee member of APECSSA. Follow @LStirnimann and @apecssa on Twitter