Where did it all started for Tahlia: "From an early age I have had an unbridled passion for the ocean and understanding technology, which led me to pursue my studies in Oceanography at the Cape Peninsula University of Technology (CPUT). I chose to study here as it provided a platform to not only gain academic experience within an oceanographic context, but to also gain field experience. In my third year (2014) I was placed at Bayworld Centre of Research and Education (BCRE) in order to complete a number of research projects which spanned across an array of oceanographic disciplines, namely: Marine Instrumentation, Marine Resource Management, Ocean Sciences and Marine Outreach. This placement exposed me to the different aspects of oceanography and allowed me to find my particular field of interest. It was there, at BCRE, that I was exposed to physical oceanography, data processing and development of marine instrumentation. I knew that I had found my niche within the oceanographic community and would strive to further my education, work experience and continue to learn and grow within this sector. After earning a National Diploma, I completed a BTech degree where I continued to work part-time at BCRE and develop my final research project. This project focused on the development of two sub-sea moorings, each housing a 75 kHz Acoustic Doppler Current Profiler (ADCP), which I was fortunate enough to deploy between two sub-Antarctic Islands—Marion Island and Prince Edward Island—while aboard the research vessel, SA Agulhas II.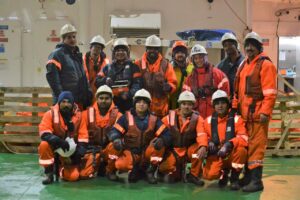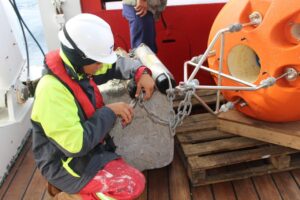 Following the completion of my BTech degree, I continued to work on this mooring data over the next four years, returning to Marion Island and ensuring the safe retrieval and re-deployment of the sub-sea moorings. The data collected formulated the basis of my MSc research project, entitled Impact of ocean variability on Shelf-Seas surrounding the sub-Antarctic Prince Edward Islands.
In conjunction with my studies I've had the opportunity to take part in numerous oceanographic research cruises and expeditions. My first cruise, on board the RV Algoa with the operational oceanographic team from BCRE, exposed me to deep-sea mooring operations, in-situ data collection and hydrographic measurements. After this I joined the SA Agulhas II on its annual expedition to Gough Island and Tristan da Cunha, thereafter opening the door for numerous further excursions to sea. My subsequent extensive seagoing experience of over 20 cruises, from the North Sea, to sub-Antarctic islands, to Antarctica, has seen my responsibilities range from regularly being an oceanographic technician to acting as chief scientist on multiple occasions. In 2016 I was appointed as the co-ordinator of SEAmester, South Africa's Class Afloat, which revealed a very different aspect of seagoing work, mainly from a logistic point of view and stepping into a teaching role. It has been truly rewarding to watch this programme grow over the last 5 years while working closely with Prof. Isabelle Ansorge, the Head of Department of Oceanography at the University of Cape Town. Together, we were able to mimic this programme on an international multi-disciplinary research cruise, the Antarctic Circumpolar Expedition (ACE), on board the RV Akademik Tryoshnikov as Leg Zero of a three-legged voyage.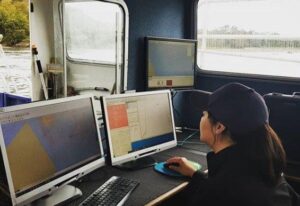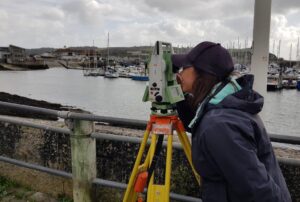 More recently I have been exposed to the commercial oceanographic industry by working as a marine technician for Lwandle Marine Technologies. Albeit a brief time spent with Lwandle, I have experienced a very different aspect of oceanography in practice. I worked on a variety of contracts utilising skills I've gained over the years such as commercial diving operations, in situ data collection and hands-on instrumentation repairs/maintenance. These contracts also opened the door to innovative ways of thinking, problem solving and team work. I was also involved in equipment sales, field trip logistics and 'meet and greets' with clients which have been a great learning opportunity.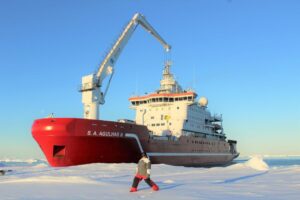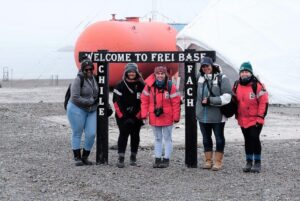 In December 2018 I was hired by the Flotilla Foundation and Weddell Sea Expedition (WSE) to serve on board the SA Agulhas II for the WSE chartered voyage. I was employed as the CTD technician, CTD data analyst, laboratory manager and winch driver for all tethered instruments. It was truly a great privilege to form part of this prestigious voyage, conducting science around the Larsen ice-shelf, Weddell Sea basin and finally hunting for Sir Ernest Shackleton's Endurance.
In September 2019, I was accepted into the Hydrography MSc (taught Masters) programme offered at Plymouth University in England. Moving away from my family to a new country and starting a new masters seemed a daunting task. However, it was made easier by the amazing friends I made abroad. Plymouth became my home away from home and my friends became family. I gained an incredible amount of hands on experience within the Hydrographic industry and gained invaluable skills as a junior surveyor. Our lecturers are extremely dedicated and ensured that we were saturated in hydrographic literature and at the fore front of cutting edge hydrographic technology used within the industry. I am currently completing my dissertation in volumetric analysis of sediment transport over a prestigious ship wreck site. This is to aid the conservation, management of the wreck site and to provide first pass description of the sedimentology of the area. I am so excited about what the future may hold and look forward to blazing a path within the hydrographic industry and grow as a hydrographic surveyor.
I love my career as it is ever changing and growing with the current climate or latest technological advances. I have been able to see the world, visit remote and beautiful locations, sail the high seas and build incredible bonds with fellow scientists. It isn't always an easy journey, but conquering the challenge of this lifestyle and career choice is what makes it worthwhile. The sense of adventure is never ending and I'm always learning along the way. Madame Curie once said that nothing in life is to be fear but rather understood, so that we understand more and fear less. I think this gives us a great sense of pride in what we do and to strive to be curious about our world, to best understand, preserve it and pass the torch on to future generations.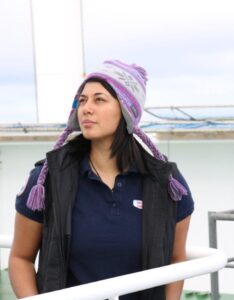 To future researchers, be diligent, work hard and persevere throughout your career. There will be challenging days but there will also be days that out shadow the challenges and fuel your passion for science. Always be teachable no matter your age, and always willing to learn and lend a hand to your fellow scientists. The work you do throughout your career will not only impact and improve your life but will pave the way for those coming up behind you. So take pride in what your work, rise up to the challenges and enjoy the journey! (Right: Photo credit:Alexander Oelofse during SEAmester)
Links to follow Tahlia or read more
Text and Images supplied by Tahlia Henry