Congratulations to Prof Peter Ryan, awarded with the BirdLife South Africa Gill Memorial Medal, for an outstanding lifetime contribution to ornithology in southern Africa.
Prof Ryan, an A-rated Ornithologist and Director of the Percy FitzPatrick Institute of African Ornithology at the University of Cape Town, has been part of the South African National Antarctic Programme for more than two decades, doing research on seabirds breeding on Marion Island and the Tristan archipelago, which includes Gough Island. Prof Ryan's latest research within SANAP is focused on "Avian scavengers as indicators of recovery of an island biota", co-led with Dr Maëlle Connan (Research Fellow in the Marine Apex Predator Research Unit, Nelson Mandela University). Click here to read more about this project.
He is the author and co-author of a number of books on seabirds and the sub-Antarctic islands. Here is his latest publication: Guide to Seabirds of Southern Africa.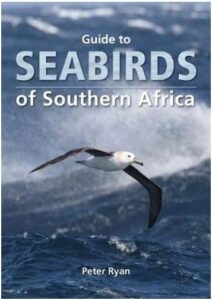 The Citation for Prof Ryan's award – Click here.
In 2012, John Cooper, who was extensively involved in long-term seabird monitoring studies on Gough and Marion islands since the 1980s, received this award for his outstanding contribution to ornithology in southern Africa.
Featured Image: Prof Peter Ryan at the 5th SANAP Symposium (2018) in Hermanus, where he presented his work on "Plastics in Antarctica – preliminary findings from the Antarctic Circumnavigation Expedition (ACE).
Anche Louw, Antarctic Legacy of South Africa, 31 May 2022