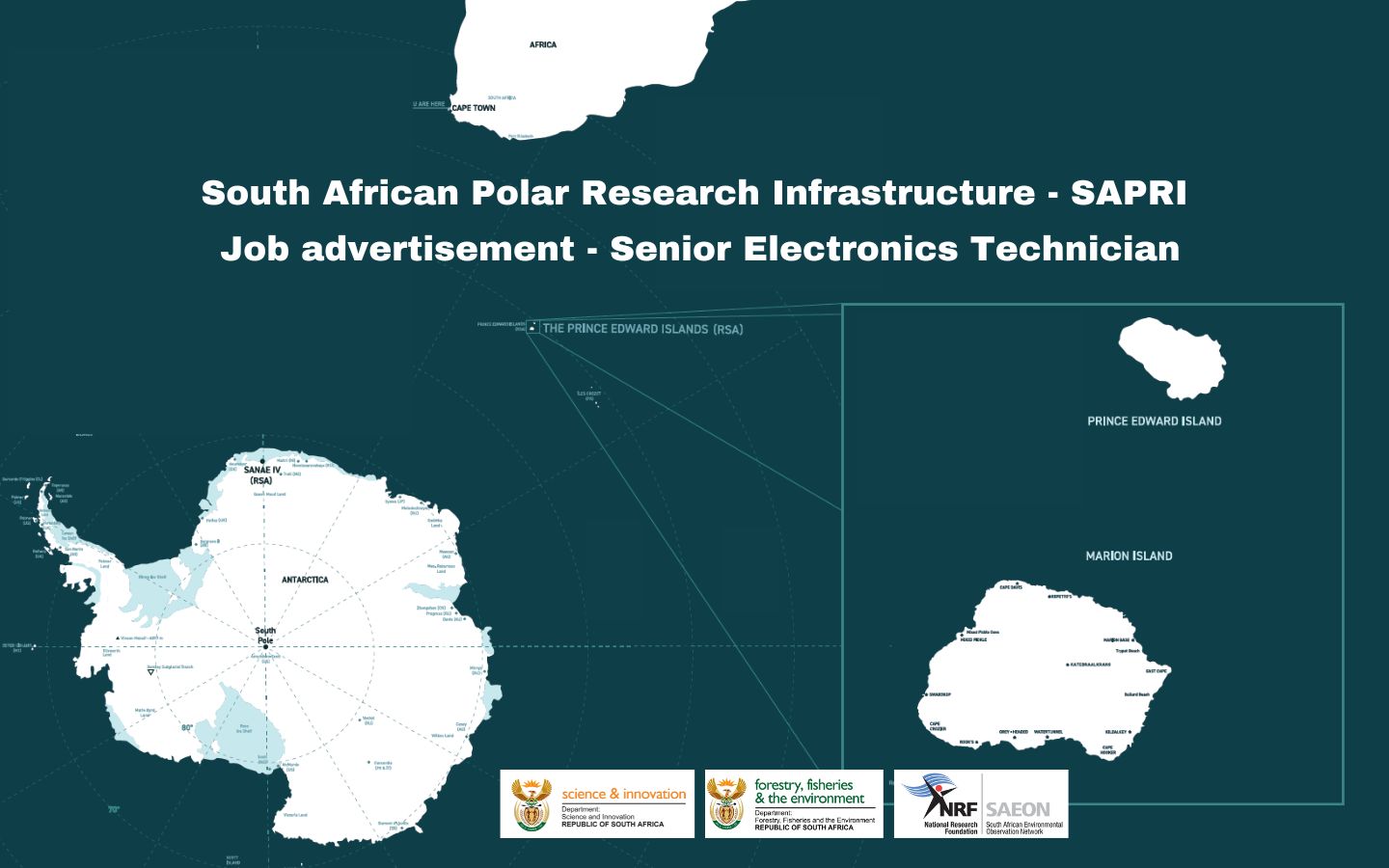 As per job advertisement:
The South African Environmental Observation Network (SAEON) is a research platform funded by the Department of Science and Innovation (DSI) and managed by the National Research Foundation (NRF).
SAEON is mandated to establish and manage long-term environmental observatories; maintain reliable long-term environmental data sets; promote access to data for research and/or informed decision making; and contribute to capacity building.
This position is supported by the Department of Science and Innovation's South African Polar Research Infrastructure (SAPRI) programme and will be based in Cape Town.
A Senior Electronics Technician to provide technical and logistic support for the SAPRI programme's various research and long-term monitoring activities in the offshore marine and Southern Ocean, sub-Antarctic Islands and Antarctica, conducted onboard South African and international research vessels.
Application Closing Date: 16 November 2022
Click here to view the position advert.
Read more about SAPRI:
Anche Louw, Antarctic Legacy of South Africa